Pool & Beach - Hotel Laguna Mare 4*
x
best price guarantee
no hidden fees
free cancellation*
Transfer Possibility
Book
Private beach Laguna Garden-Mare
Enjoy the most beautiful and clean beach on the Bulgarian Black Sea coast, winner of the Blue Flag award. Silky smooth golden powder under your feet and crystal clear seawater will guarantee an unforgettable summer vacation. Beach towels and matrasses are can be rented at an additional cost.
All guests on a board, excluding "room only", have included in the prize the use of 1 umbrella with up to 2 sunbeds per room. The use of the beach services under the previous sentence is provided on the beach "Albena", in the sector, defined for the hotel and applies only to umbrellas and sunbeds located after the 2nd row in the direction from the sea to the shore (beach promenade).
If a guest accommodated in Albena Resort wants to use an umbrella and a sunbed on the first and second row of the beach, have to pay them at the prices announced.
For the convenience of its guests, Albena Resort introduces the possibility to pre-book the sets of 1 umbrella and 2 sunbeds used by the guests. Please contact the reception of your hotel.
Free services
2 sun loungers and an umbrella per room
Laguna Garden Swimming Pool
Hotel Laguna Mare 4* has a mineral outdoor and children's pool (at hotel Laguna Garden 4*), which are carefully supervised by Albena's lifeguards. The animation team of the holiday village takes care of the good mood of young and old, which will charge everyone with positive emotions as part of a varied program six days a week.
The water in all swimming pools in Albena is mineral and has good effects on the nervous and musculoskeletal systems.
The use of swimming pools after 18:00 is not advisable.
Swimming time
08:30 - 18:00
Free services
2 sun loungers and an umbrella / room
Services for a fee
Mattresses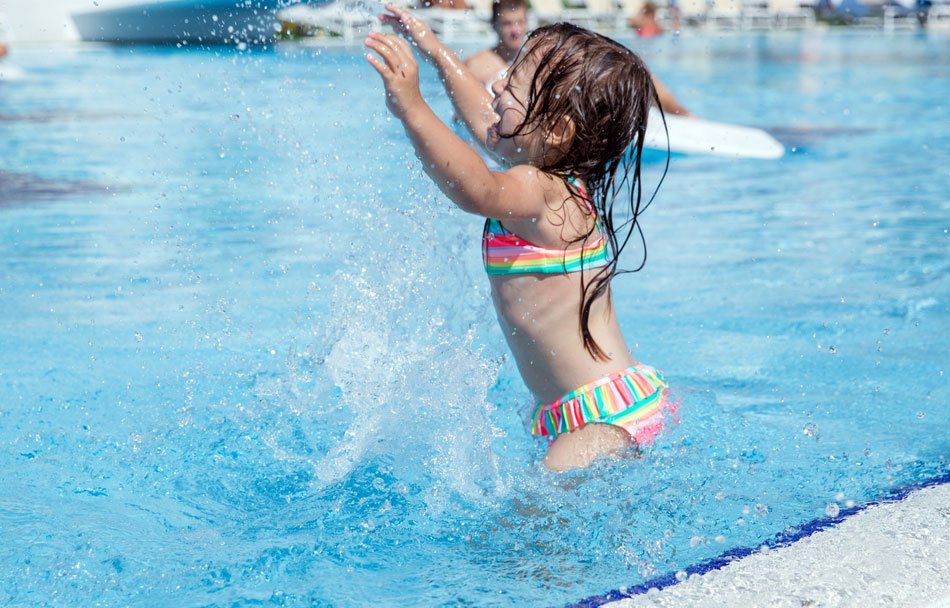 Lifeguard
The private beach and pools of the hotel are supervised every day by lifeguards, as we would like you to have fun safely. Outside regular bathing hours, we recommend you to be careful and follow the instructions of the Water Life Saving Service as indicated by the beach flag.

Working hours: 8.30 am - 6 pm