AquaPark Aquamania
#8 in the TripAdvisor ranking in Europe
Weather
in Albena.bg
Weather
-5°
x
best price guarantee
no hidden fees
free cancellation*
Transfer Possibility
Book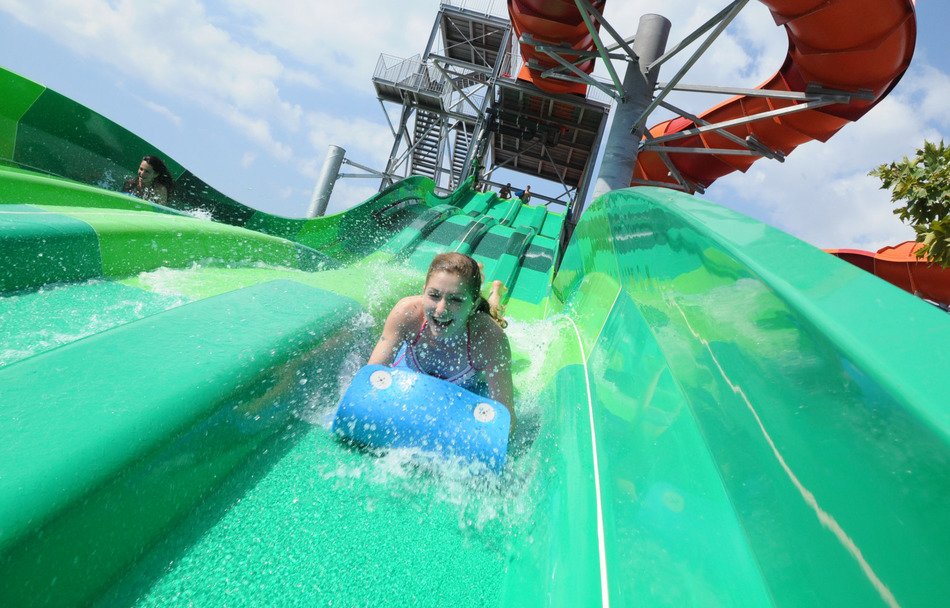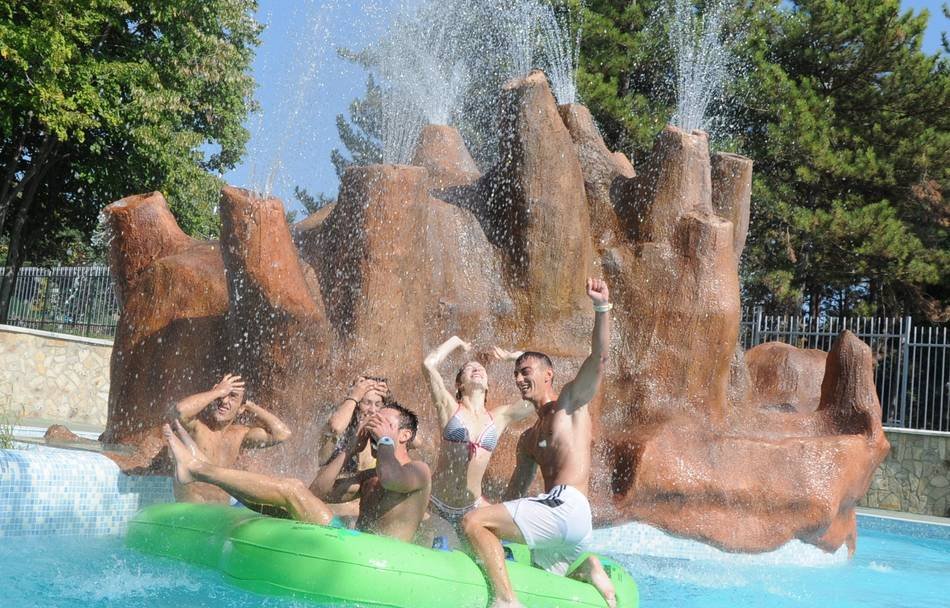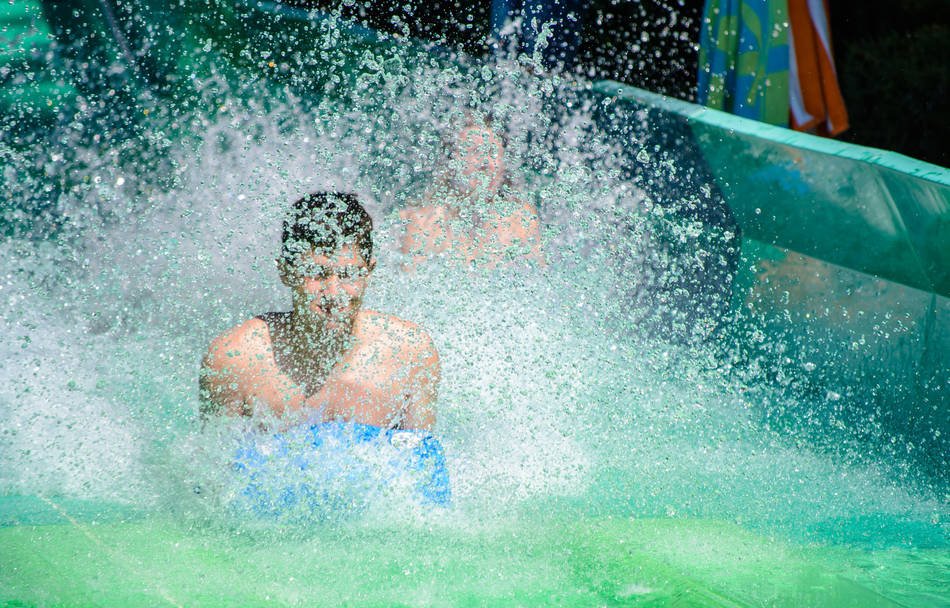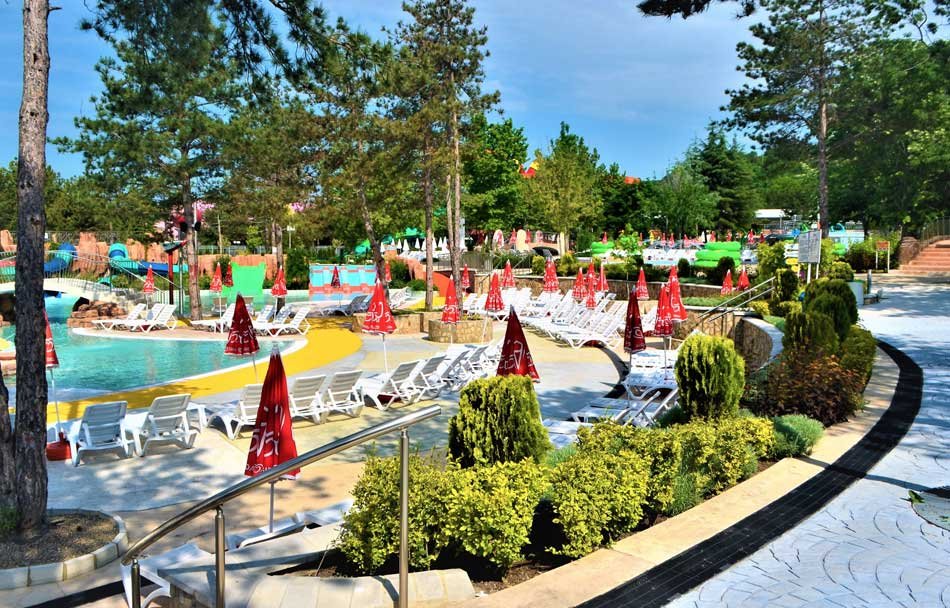 A dose of adrenaline
For the whole family
Enjoy a day of water amusements and adrenaline-fuelled fun at Aquamania, ranked #8 in the TripAdvisor ranking in Europe, according to Trip Advisor. Full of various attractions for all ages Aquamania is a real water magic land that spans an area equal to five football fields.
Designed and constructed by "ARCHEON Architects and Engineers" the park is equipped with slides by ProSlide - the Canadian leader in the water amusement industry.
Dive into a world of adventure, fun and memorable emotions!
The ultimate dream vacation
Locker room

Sunbeds

Playgrounds

Amphitheatre

Bars and Restaurants

Water attractions

Life vests

Safe

Umbrella
1000 visitors
30,000 sqm
L-D 10:00 - 18: 00 (June 19 - September 15)
Great selection of water attractions
Discover new sensations on the largest water slides!
ProRACER
At the "Pro Racer" attraction you have the opportunity to enter into a fascinating race among the four tracks, 315 meters in length(total length).
Tornado
With the 191-metre long "Tornado" - the one and only attraction of its kind in Europe, you can raise your adrenaline to a max!
Lazy River
For those who prefer less extreme attractions "Lazy River" meanders among the shady trees and makes us smile!
Wild River
The water flows into rocky gorges and there are happy shrieks all around. For curious adventure lovers of all ages.
SpaceRacer
Competition slides for you and your friends! With red and green starting lights, separators and timing system - everything is ready for the race!
Mammoth
The largest rafting slide. Offers an adrenaline group trip in a megatub with curves up to 20 meters high. The megatobogan is 183 m long. Ideal for the whole family!
FreeFall
Our newest slide for adrenaline rushes. It offers a fast free fall and fun in its full range. The slide is 77 m long.
Fountains
Fascinating and surprising! Fountains carved inside millennial stones and water that explodes in different shapes and colors. At Albena you can not miss the fun in Aquamania Park. You can shoot at the target with water jets or enjoy the special effects.

Premium Ice Cream
Summer, sun and ice cream... The ice cream parlor stretches from the entrance to the water park to the vicinity of the shops.
Snack bar
Soft drinks and a light snack in the shade. Do you already feel the atmosphere? When you want to take a break from aquatic fun, take a seat and load your batteries with something delicious. The bar offers a terrace and two-story seats.
Kids Zone
Slides with gentle transitions, easy landings, shallow water: children's tornado for two, mini Twister, kid's river and also a ProRacer where the youngest guests can feel the thrill of competition while staying safe.
On the way up to the slides the little ones will discover the mysterious teleportation device Stargate that will take them to a fairy tale world of joy and imagination. Next to the kid'a area is the Galaxy Pilot's Bar with drawings on the walls inspired by the stories of alien advanced civilisations and unknown cosmic languages.
Inclusive services and additional offers
Unlimited free entry for guests of PrimaSol Ralitsa Superior, PrimaSol Ralitsa Superior Garden, PrimaSol Ralitsa Aqua Club, PrimaSol Villas Ralitsa Aqua Club, Vita Park and Villas Vita Park. Free entrance for children under 90 cm
Single entry for adults over 120 cm tall - All day (Mon-Fri)
Single entry for children 91-120 cm tall (Mon-Fri)
32 BGN/ pers.
18 BGN/pers.
Adults over 120 cm tall - All day (Sa-Su)
Children 91-120 cm tall - All day (Sa-Su)
41 BGN/ pers.
20 BGN/ pers.
Single entry for adults over 120 cm tall - Half day from 2 pm (Mon-Sun)
Single entry for children 91-120 cm tall
30 BGN/ pers.
16 BGN/ pers.