Priority Club Albena - Loyalty program
Weather
in Albena.bg
Weather
26°
x
best price guarantee
no hidden fees
free cancellation*
Transfer Possibility
Book
Priority Club Albena
Primus inter pares * First among equals
Welcome to Priority Club Albena, our form of loyalty program that will allow you to enjoy exclusive benefits, discounts and gifts for your holiday at our hotels and villas in Albena, W­hite Lagoon and Forest Beach Resort (Primorsko).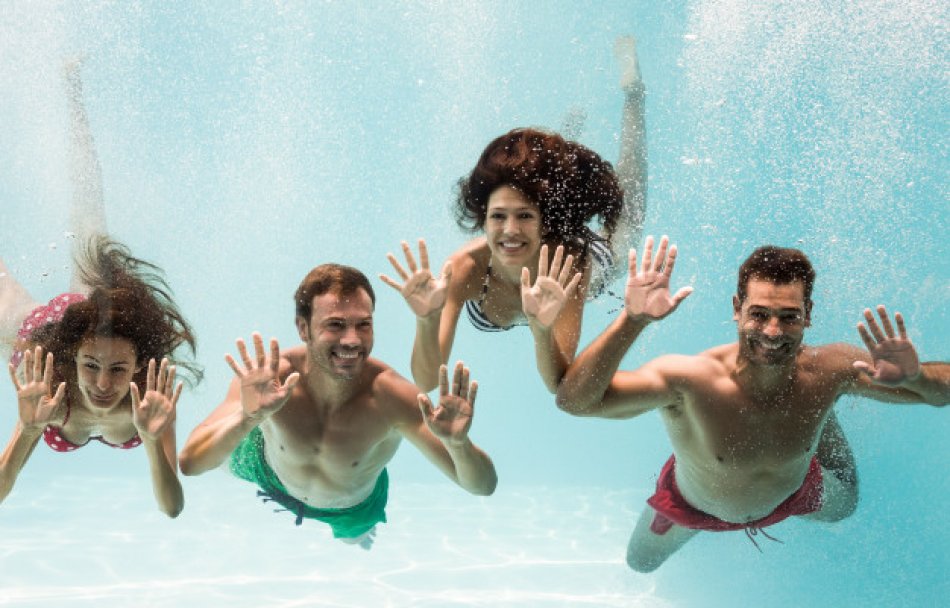 Best holiday with Priority Club Albena
Because with Priority Club Albena you can get the best holiday in our hotels and villas in Albena, White Lagoon and Forest Beach Resort (Primorsko). With the exclusive benefits you will enjoy an even better experience inside and outside the hotels at the best price. A great way to get the most out of everything that Priority Club Albena has to offer.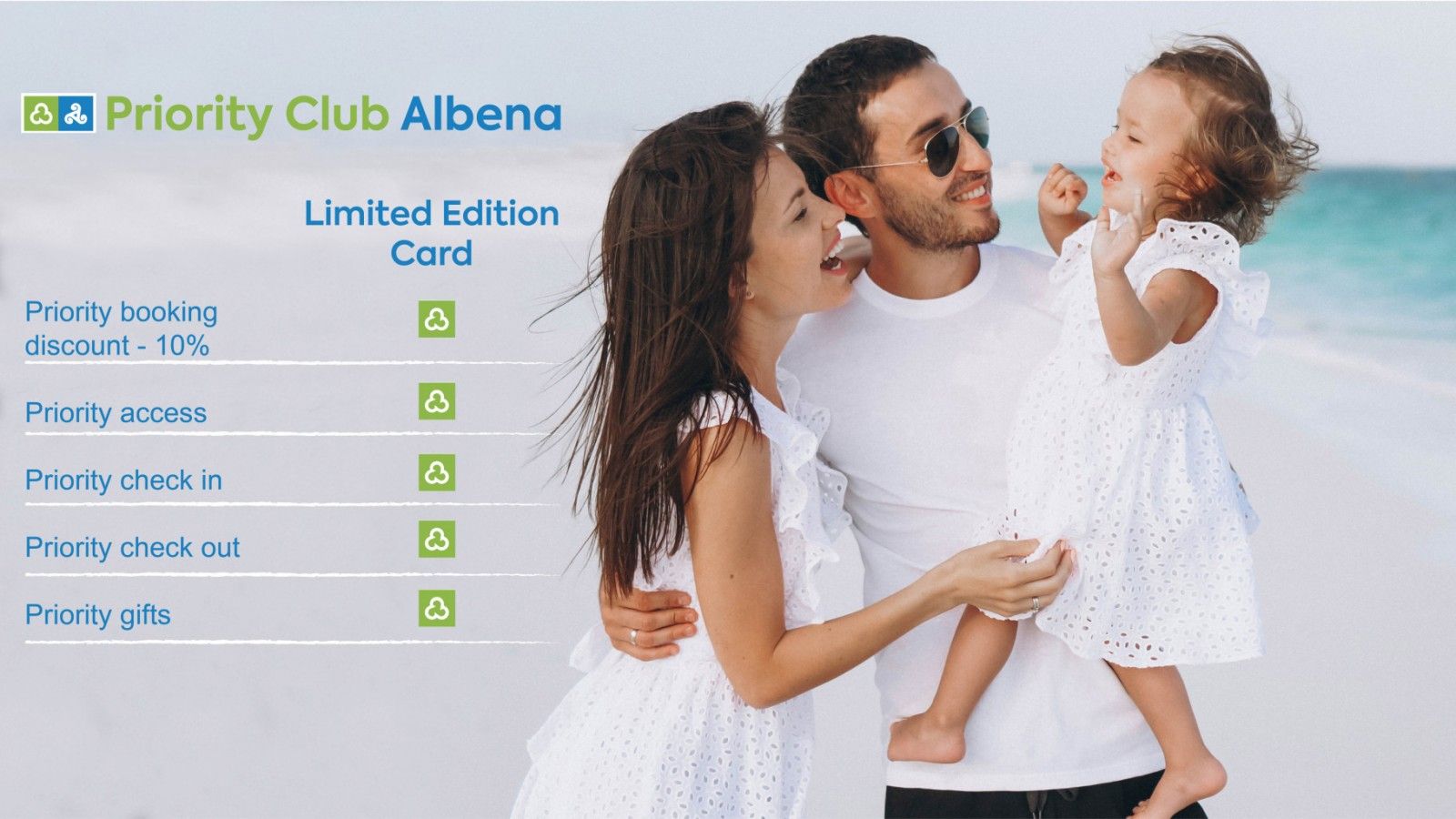 Priority Club Albena gives you the opportunity
to discover a new world full of exclusive benefits
Accommodation package discount 10% off
The accommodation package discount is 10%. It can be used for bookings at Albena, White Lagoon and Forest Beach Resort (Primorsko) and it is combined with all our current promotions and offers.
Save 150* BGN from each booking in our hotels.
(*average booking amount for 7-days reservation of two adults in 4* hotel on the beach)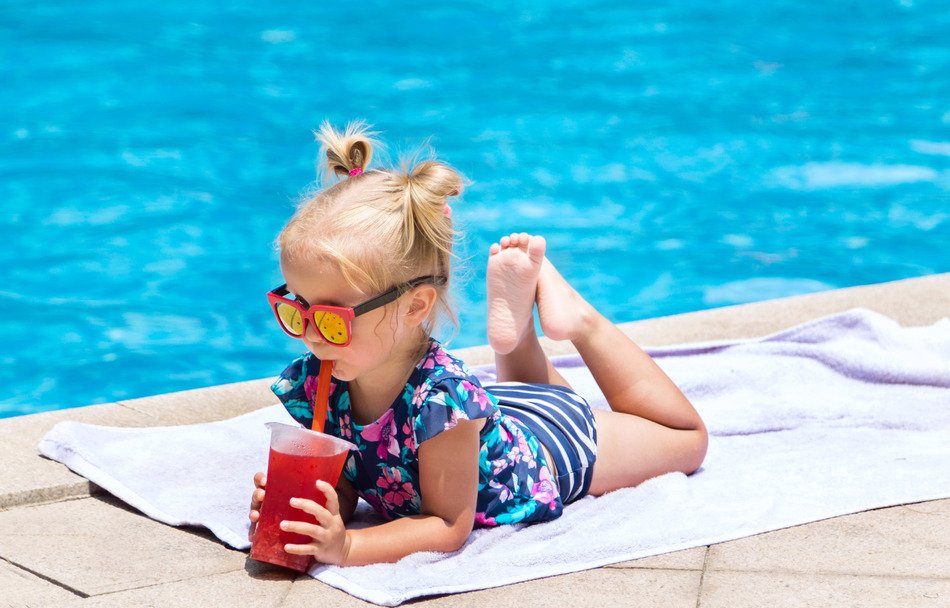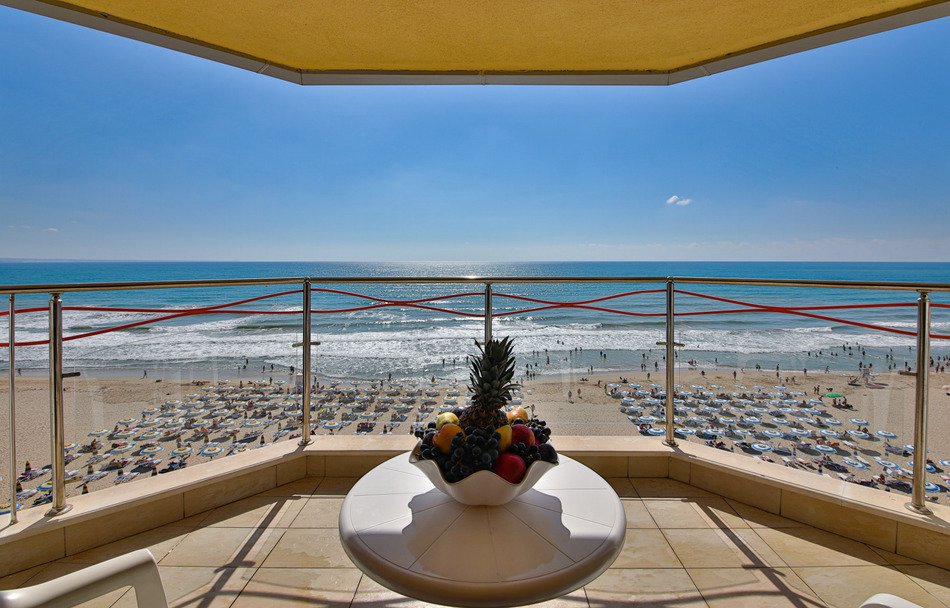 Priority access
Priority access gives you the opportunity to choose your preferred hotel room, exact floor, lively or quiet area of the hotel, specific hotel sector within the category of the purchased room. Let us know in the booking process or no later than one month before your arrival and we will provide it for you!
Priority check-in / check out
Priority check in gives you the opportunity to register on an exclusive reception, available only at the 5 * and 4 * hotels.
Early check in after 09:00 with included breakfast. Late check out until 5:00 pm with the opportunity to enjoy the wonderful beach and services in Albena. Please inform the hotel administrator one day in advance!
Save more than 200* BGN for early check in, breakfast for the whole family and late check out.
(*average cost of a family with children, that can wait to enjoy the beach.)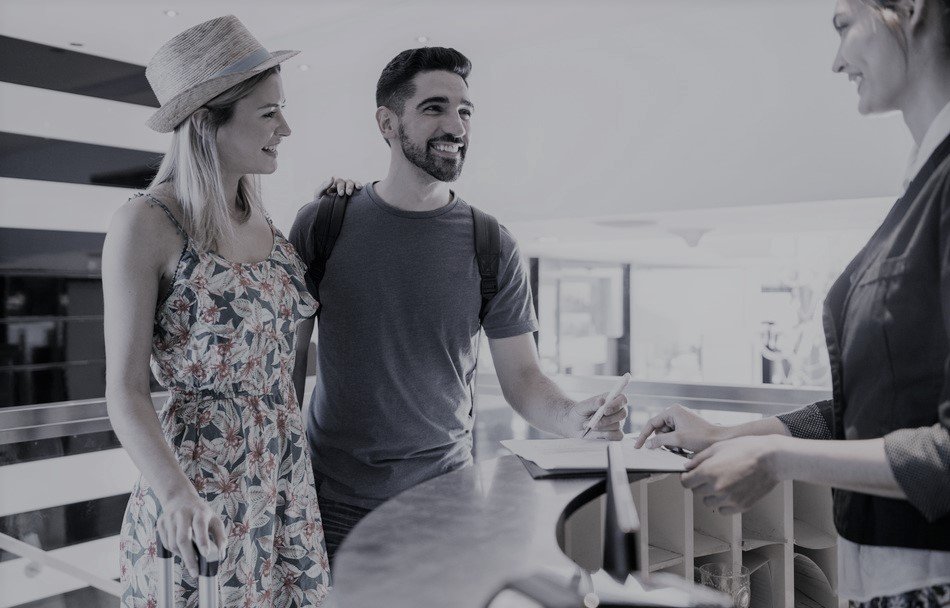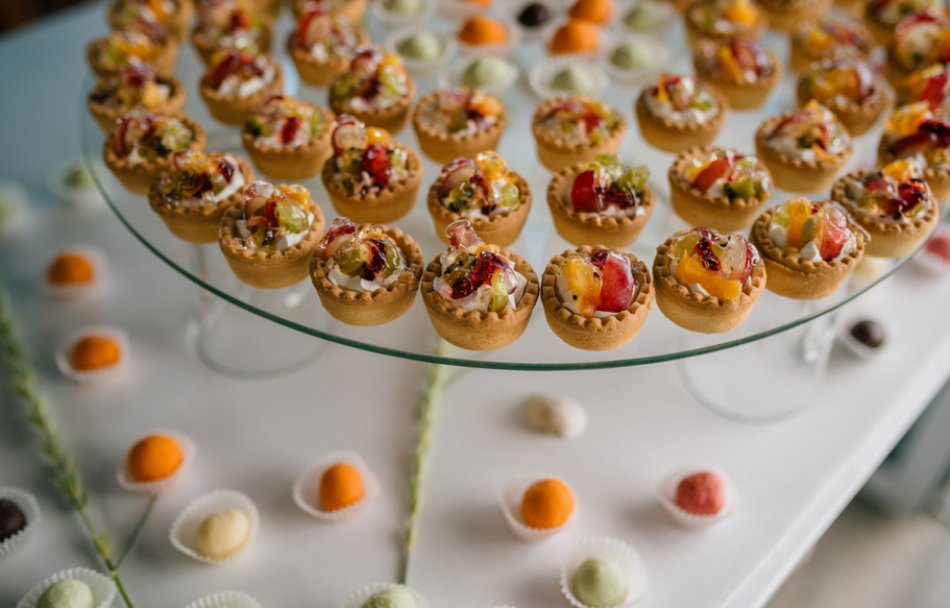 Priority gifts
Upon arrival, you will receive a seasonal fruit, a bottle of wine Geranea and fuit juice.
Save 50* BGN for a delight for body and sole – delicious and healthy products for big and small.
(*average cost of fresh fruits, bottle of wine and juice)
Join Priority Club Albena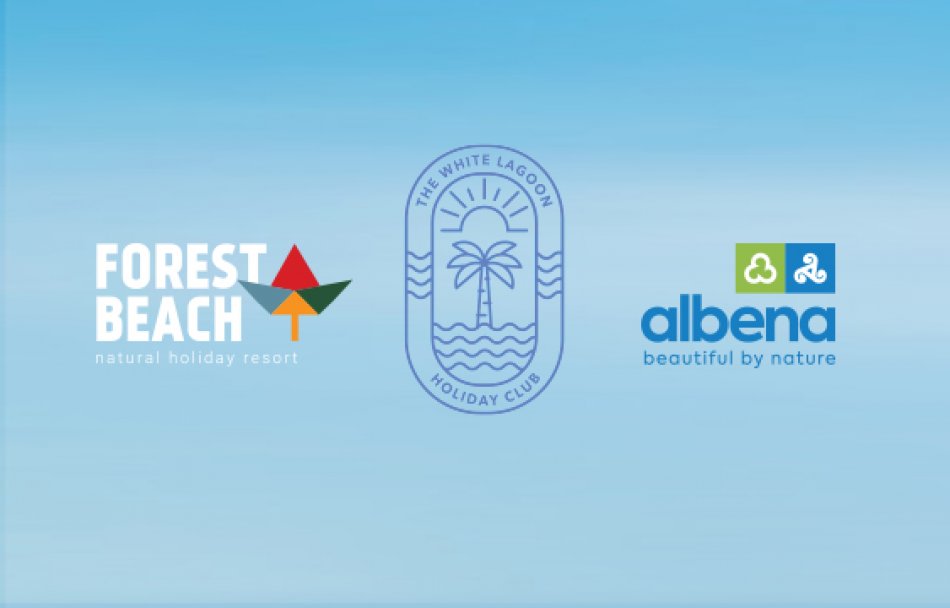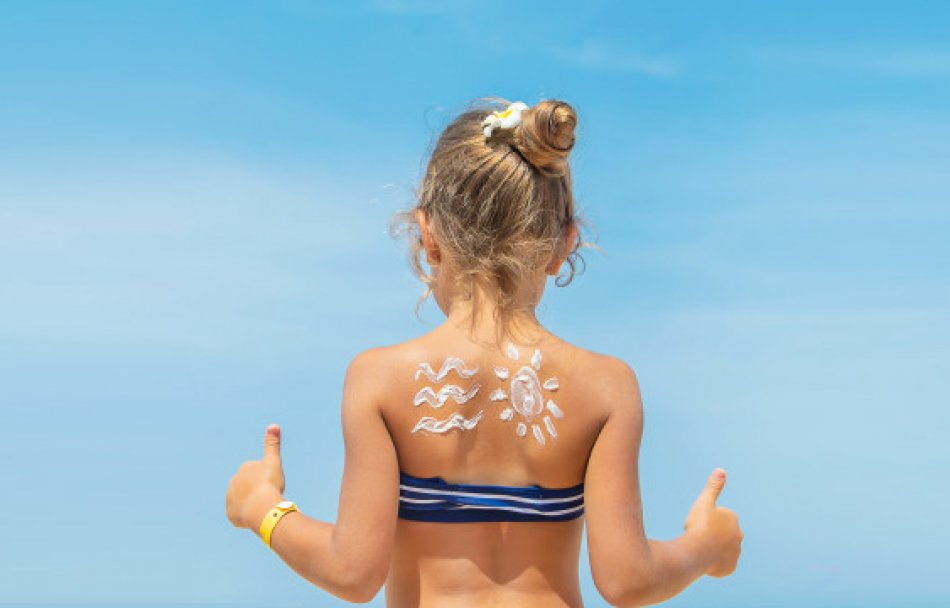 The card is issued to the booking holder and cannot be subcontracted or inherited. The accommodation discount can be applied to any accommodation type (room, apartment, studio, villa) in which the booking holder is staying. The card can be purchased for 1 up to 4 years and is activated on the day of purchase. An integral part of the card are the General Terms and Conditions for booking and stay in the tourist departments of Albena Group.
In order to purchase a Priority Club Albena card, please log in to your profile (or create a new one) and open the section Account.
Login
FAQ
How can I purchase a card?
You can purchase Priority Club Albena directly from your profile in albena.bg. Please log in to your profile (or create a new one) and open the Account section. Click the button Buy Card, select the desired period and make a payment.
If you are experiencing any difficulties, please call us on +359 700 12 110 or send us an email at priorityclub@albena.bg

When and how can I use my card?
You can use your card from the day of purchase. Discounts are applicable for reservations in Albena Resort, White Lagoon, Forest Beach Resort (Primorsko).
Reservations on albena.bg - after your card is active, you can directly apply the accommodation discount on Step 3 of the booking process on the website.
Reservations on whitelagoon.bg and forestbeach.bg - it is necessary to make a reservation on the website first, and then contact either Call Center Albena (+359 700 12 110 or online@albena.bg) or the resort in which you will stay. Once you have provided your card number and booking details to our colleagues, your discount will be applied.
The cards that are issued are virtual. If you would like to receive a plastic card, please reach out to us at +359 700 12 110 or priorityclub@albena.bg
Can my card be used by another?
The card is personal and branded with the name of the holder and can only be used by the holder.

Can I use my card to make a reservation with priority discount for me and my friends?
No, the priority booking discount applies only to the reservation of the holder, it cannot be used for another reservation.

How many times can I use the priority booking discount?
The discount can be used for an unlimited number of bookings in our hotels in Albena, White Lagoon, Forest Beach Resort (Primorsko). The holder must be accommodated in the room on the relevant reservation.