Leisure sport
Countless sport possibilities in Albena
x
Тraining camp

Sports Festival

National championship

European Championship

World Championship

Amateur tournament

Something else
Book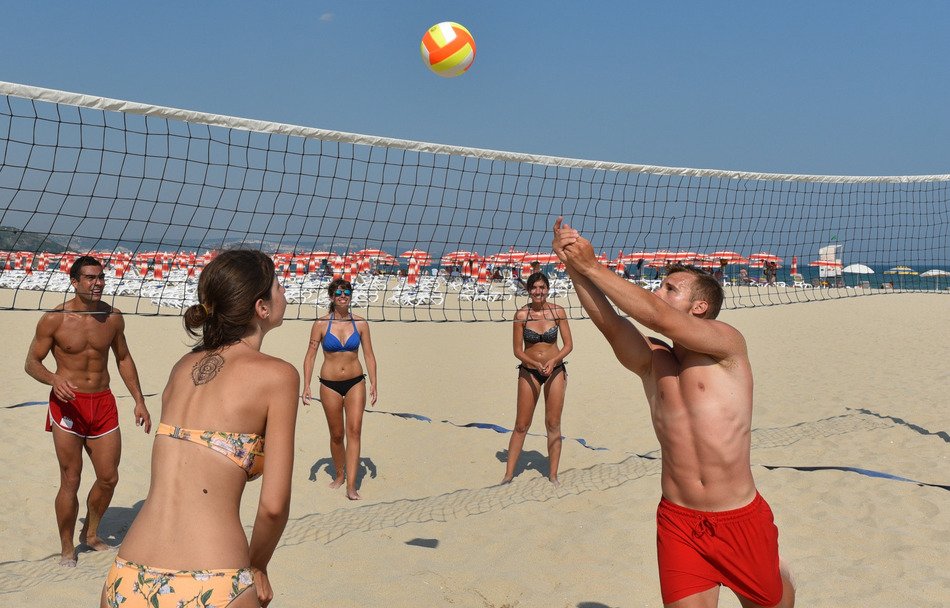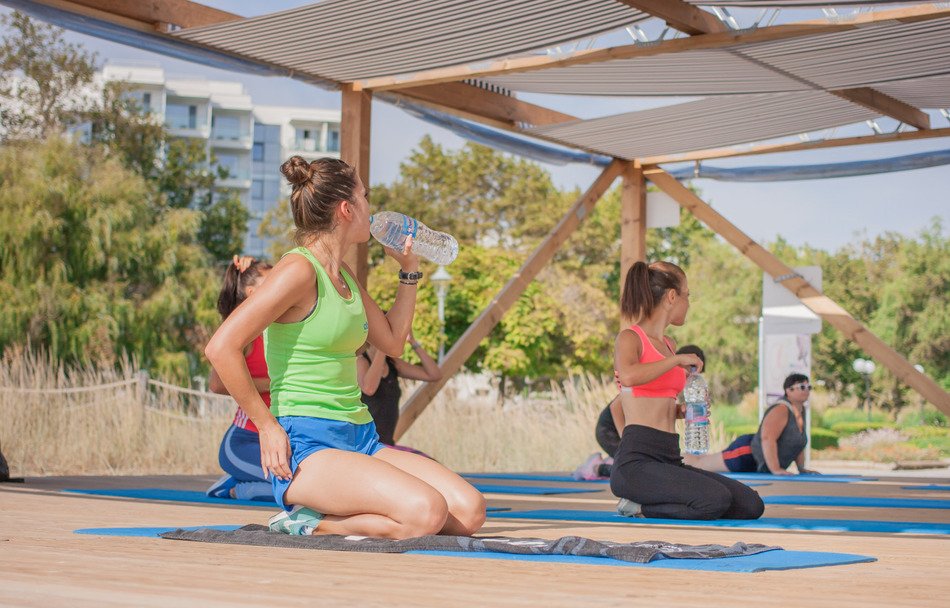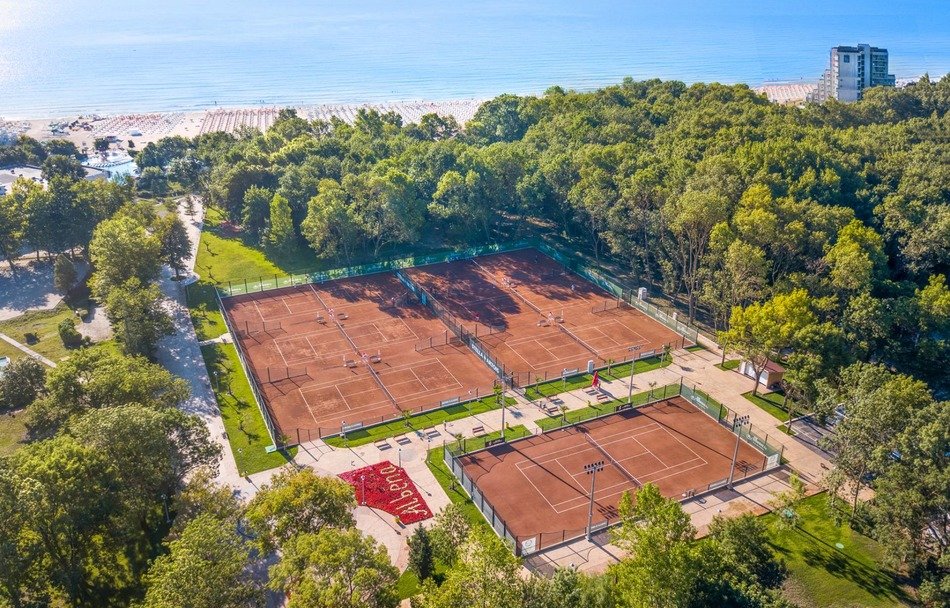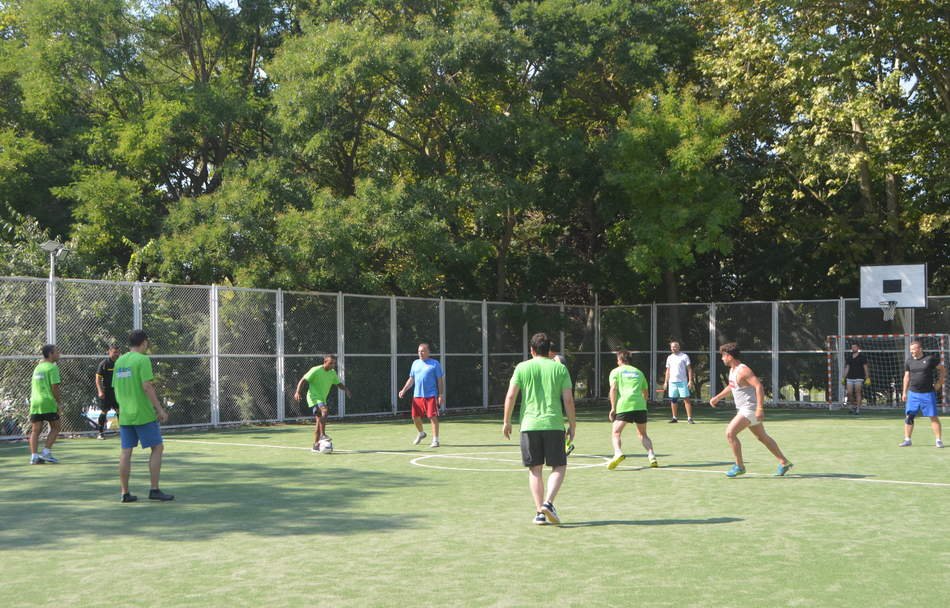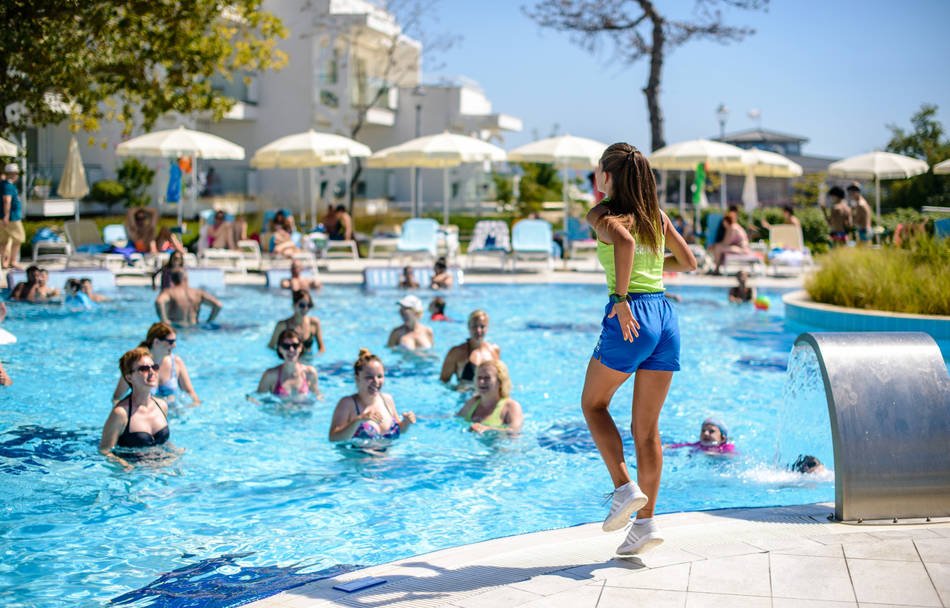 Albena – the best place for sport and recreation
If someone tells you that there is a better place than holiday village Albena, where you can relax in the best beach hotels and play sports for fun and professionally, then they are certainly misleading you.
This paradise on the Bulgarian Black Sea coast brings together an incredible combination of nature's richness - sea, endless golden beach, the wild forest of the Baltata National Reserve, mineral springs. All that in addition to the wonderful hotels for every budget and unlimited opportunities for sports on professional grounds with the best coaches.
Make your vacation unforgettable by having fun with your favorite sport. You can also take advantage of the modern outdoor areas and facilities for free, where you will enjoy training outdoors among nature, surrounded by the amazing greenery of the holiday village or while admiring the sea view.
Sports Аround
A unique program for a memorable active vacation
Do you want something different during your vacation?
Albena Sports Around, the only product of its kind, will take care of this. You no longer need to adjust your accommodation to your favorite activities. No matter which hotel of the holiday village your reservation is in, you will be able to join any sports activity you wish. You prefer your hotel, but there is no water gymnastics in it? No problem. Just ask at reception and you will be able to take advantage of your favorite gymnastics at one of the other hotels in Albena.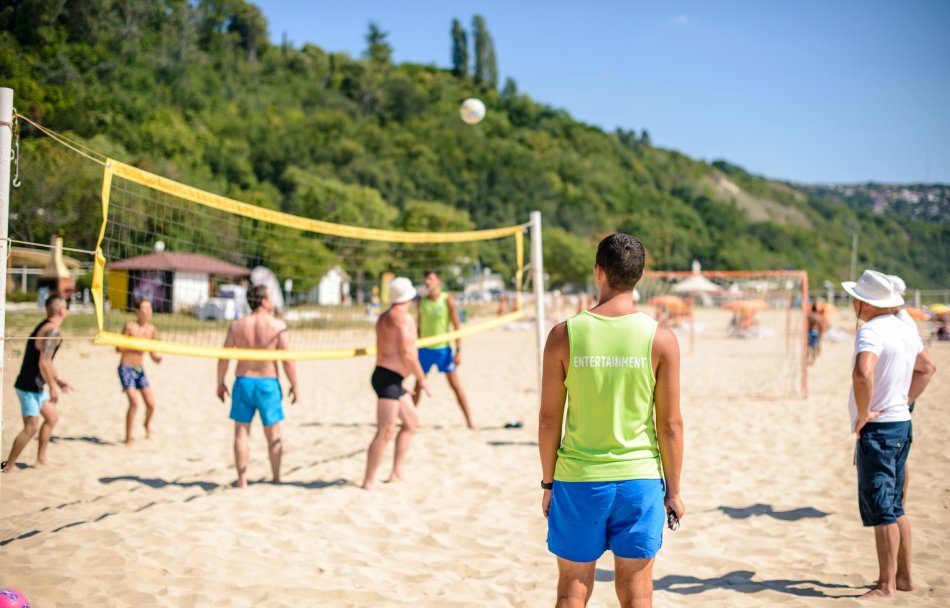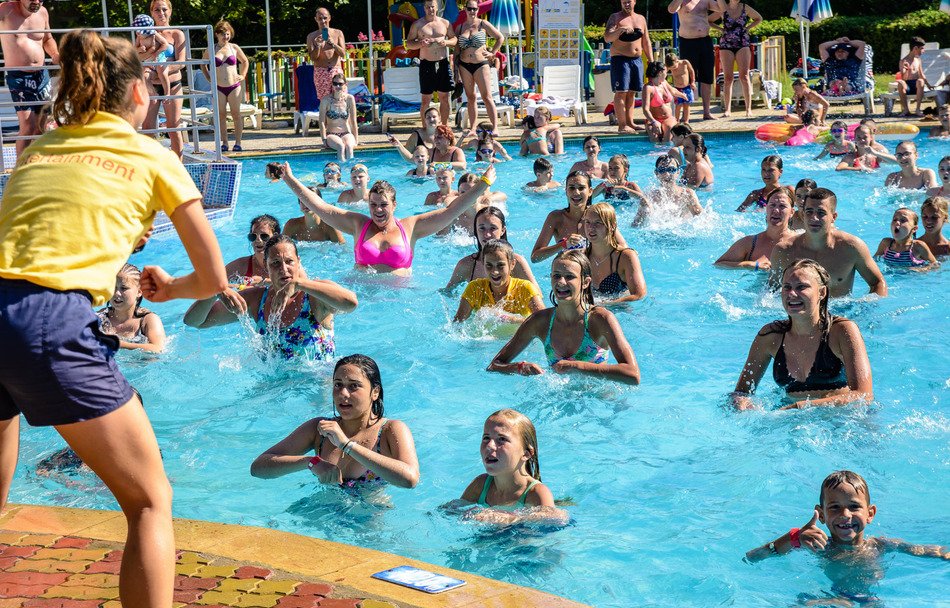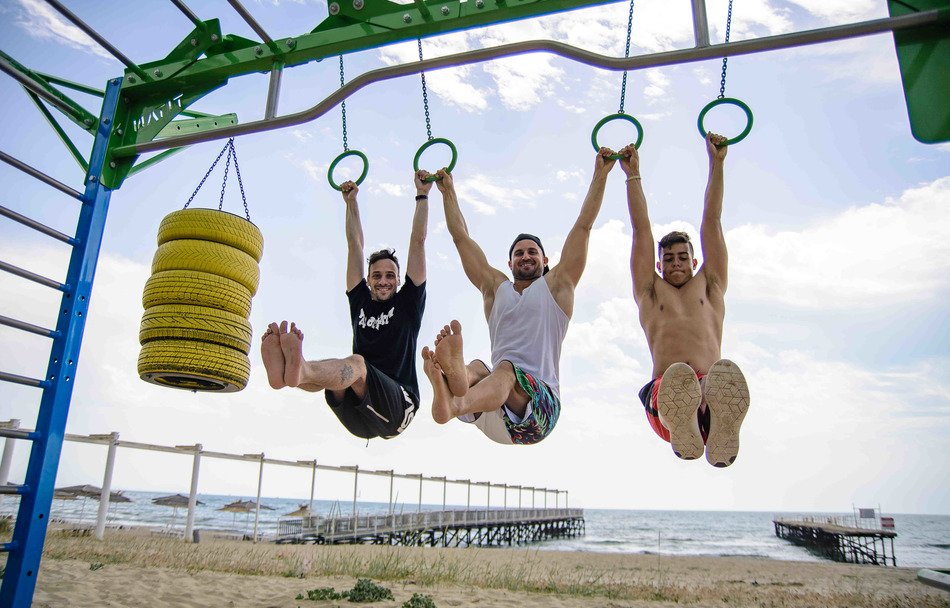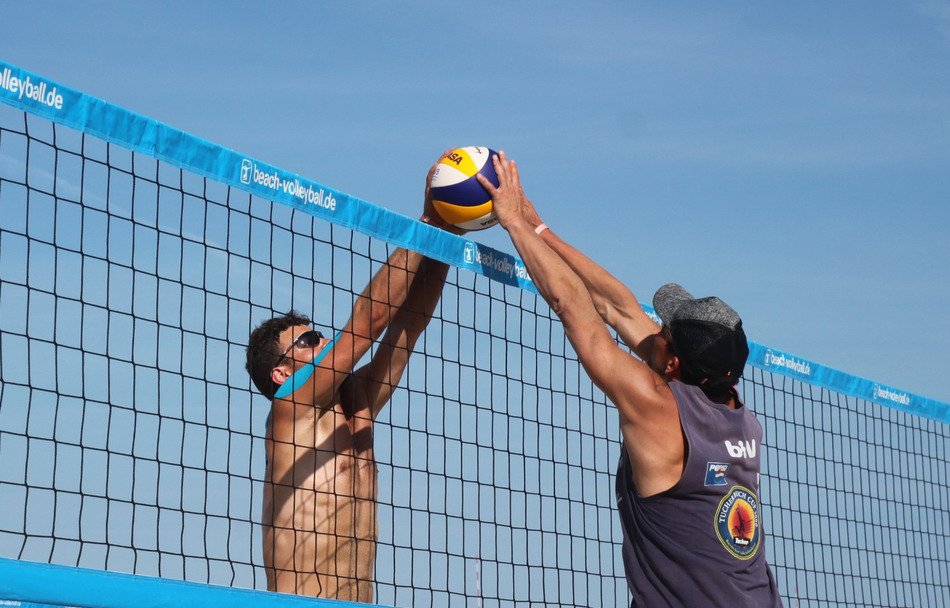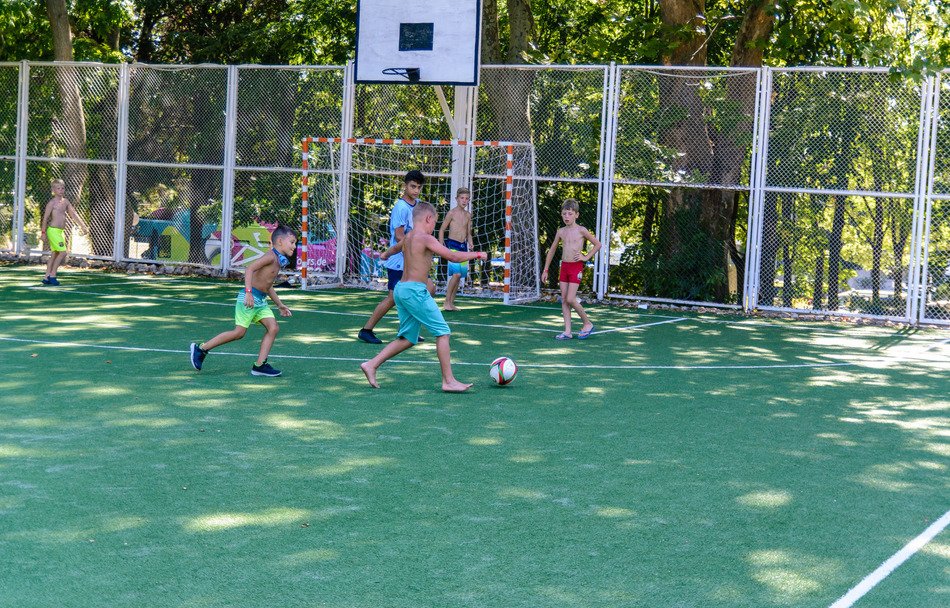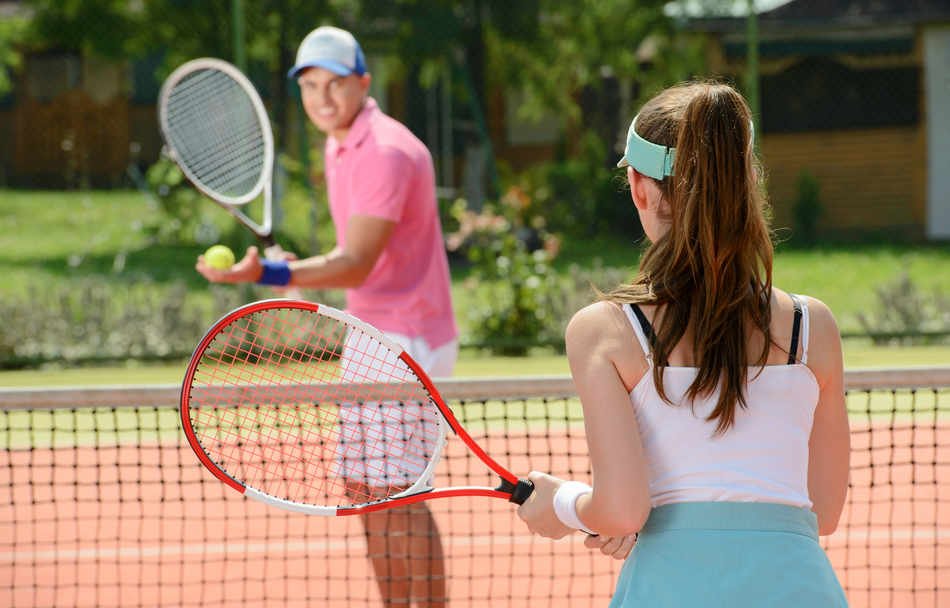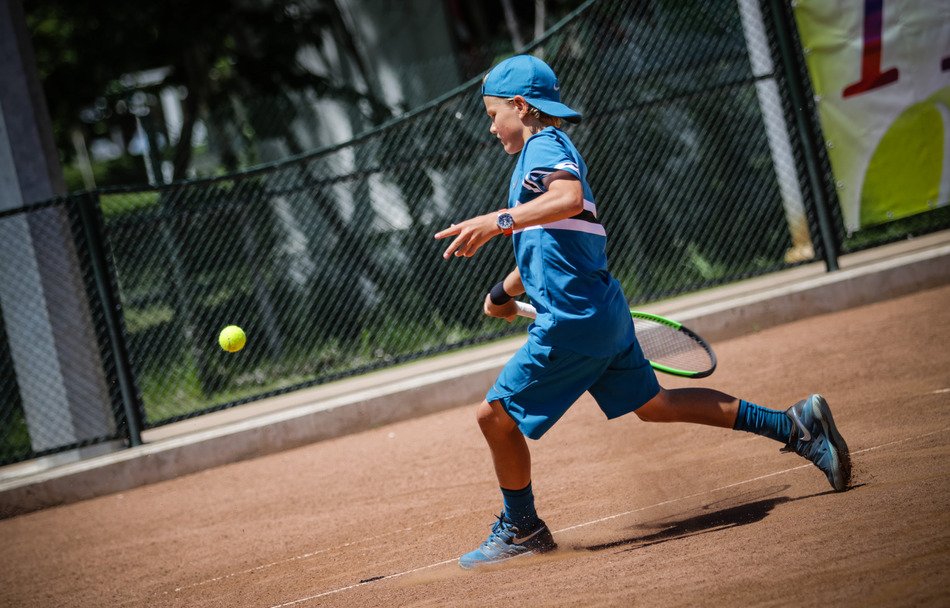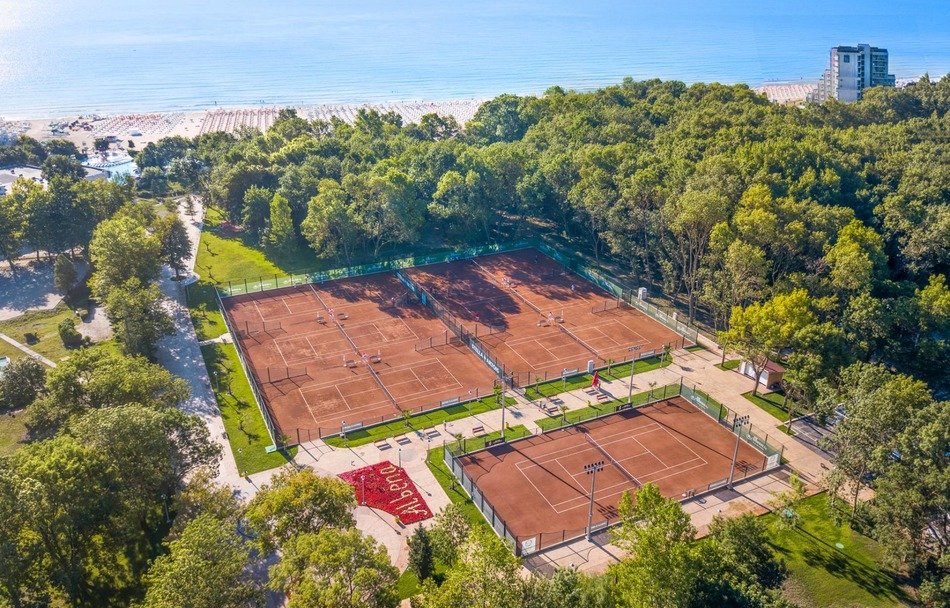 Tennis
Tennis resort Albena
Playing tennis in Albena will certainly be one of your favorite sports activities as you join one of our 22 courts in the resort. All courts are perfectly maintained, and some of them have lighting.
Here you can play by the beautiful beach while enjoying the sea view or near the Baltata Nature Reserve, surrounded by the amazing greenery of the holiday village.
Play with friends or join group or single lessons with the best coaches who are permanently on spot. All outdoor tennis courts have red clay surface.
To make a reservation or get more information about the price, please make an inquiry at the reception of the hotel where you are staying.
Beach Volleyball
Sport at the beach
Albena is proud of the clean golden beach, which is one of the best in Europe and is the winner of the Blue Flag eco award for the cleanest and most beautiful beach on the Bulgarian Black Sea coast.
Almost 4 km long and up to 250 meters wide, the absolutely flat strip provides incredible opportunities and perfect conditions for your favorite game - beach volleyball. Come along with friends or join a game and have fun.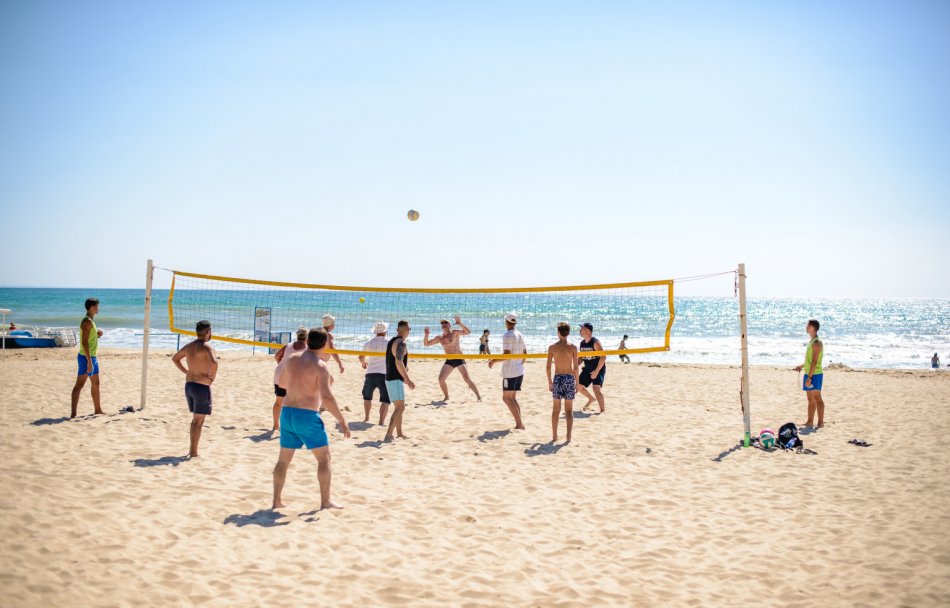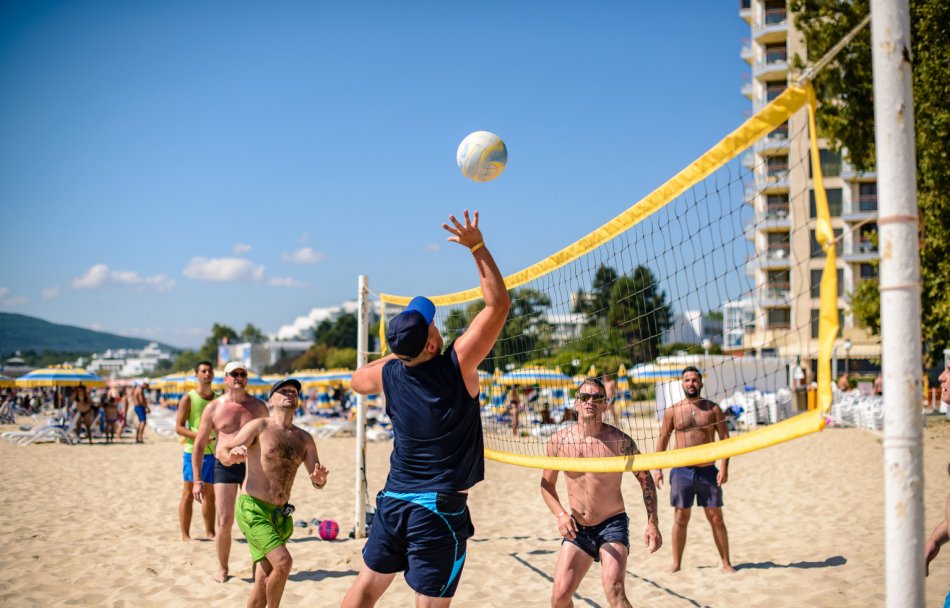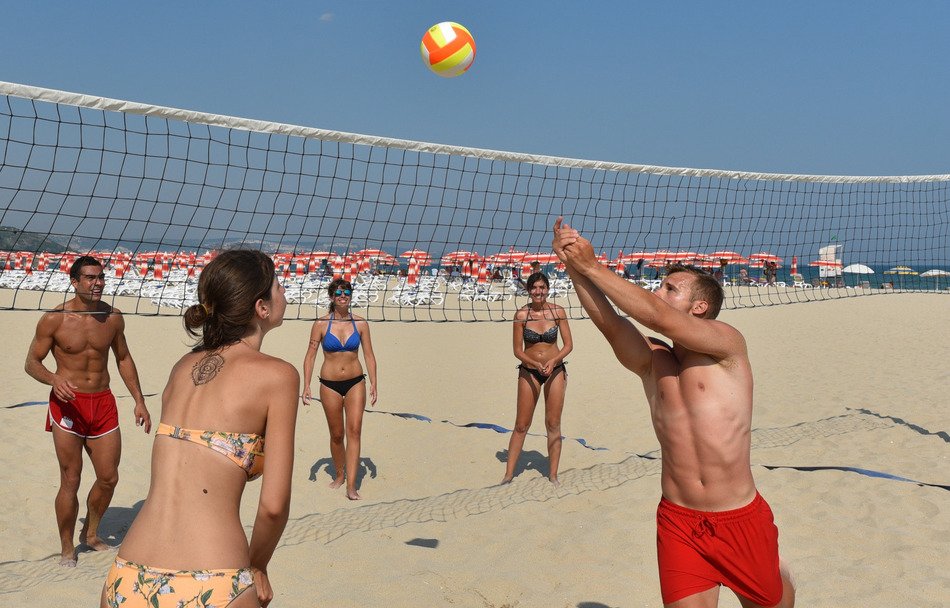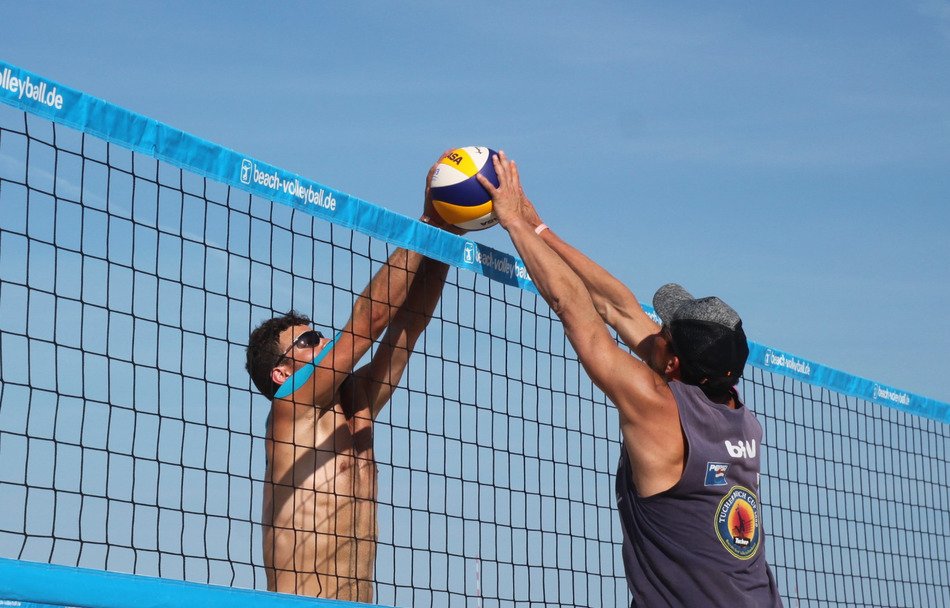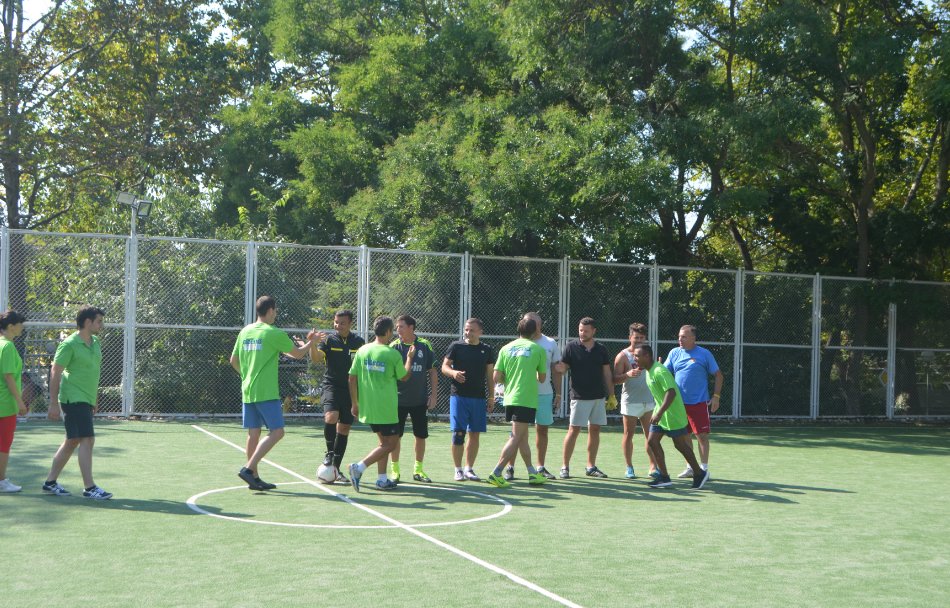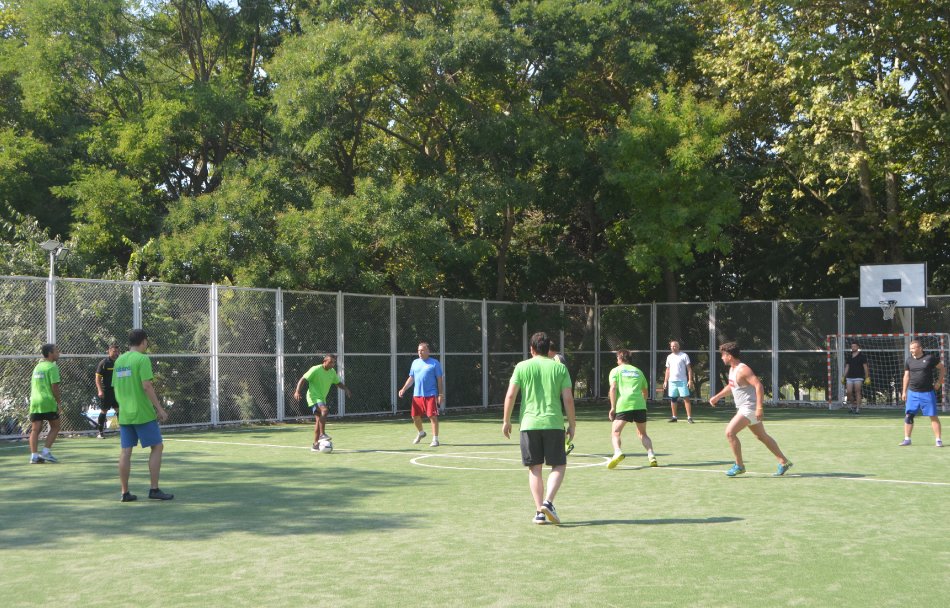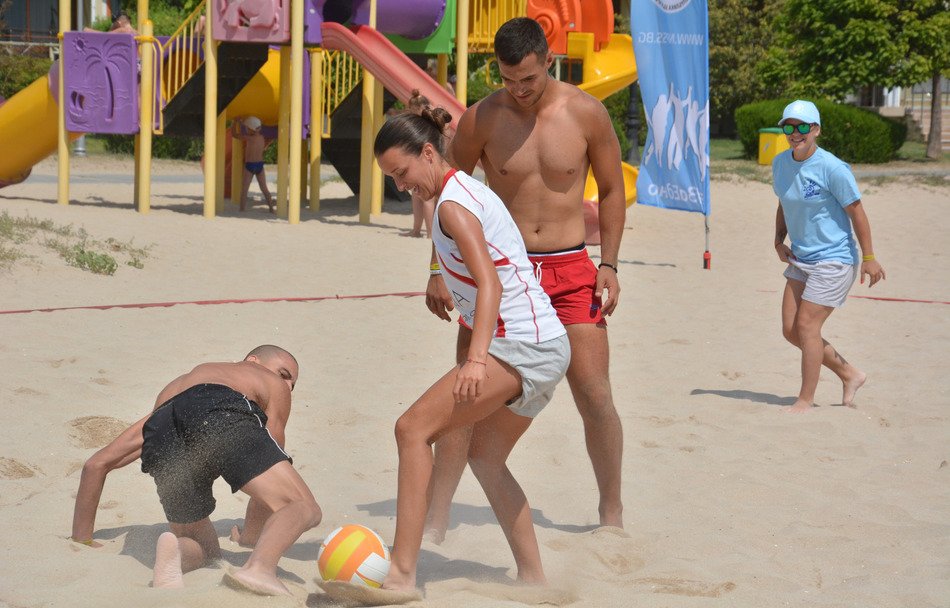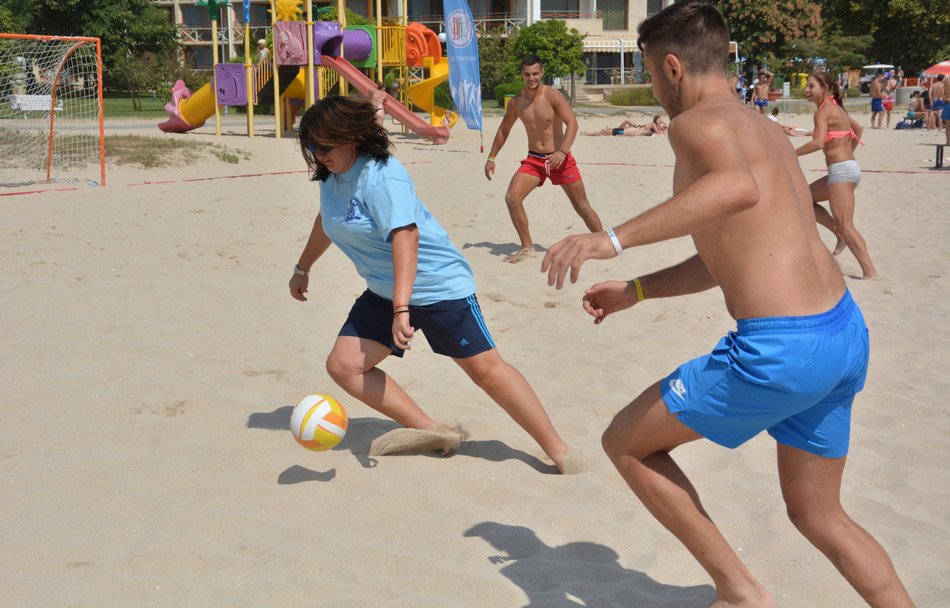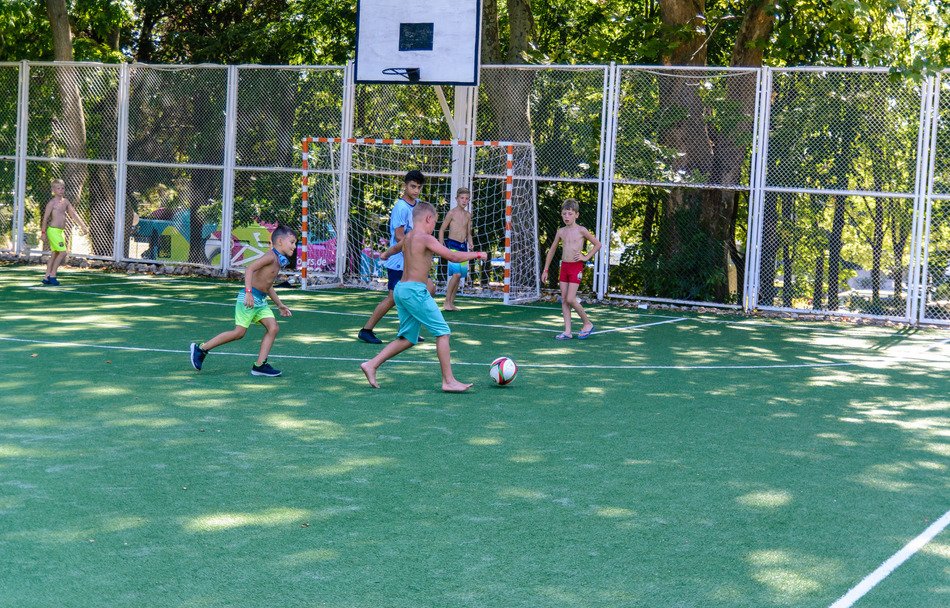 Football and beach football
For young and old
For the football fans, we give to all guests the possibility to play on artificial grass or at the beach. Choose your preferred field and give yourself a great game with friends.
You can get additional information from our sports entertainers which are all day around the resort.
Swimming School
A must for a relaxing and refreshing holiday at the sea
Enjoy a relaxing swimming practice in the mineral swimming pool of hotel Dobrudja or in one of the other pools in the resort. Several minutes of swimming will stimulate body blood circulation and make you feel refreshed and full of energy.
Albena offers all our guests, both young and old, group or individual swimming lessons by highly qualified professionals from our swimming school.
You can get information on prices and training possibilities at the reception of the hotel of stay.
See more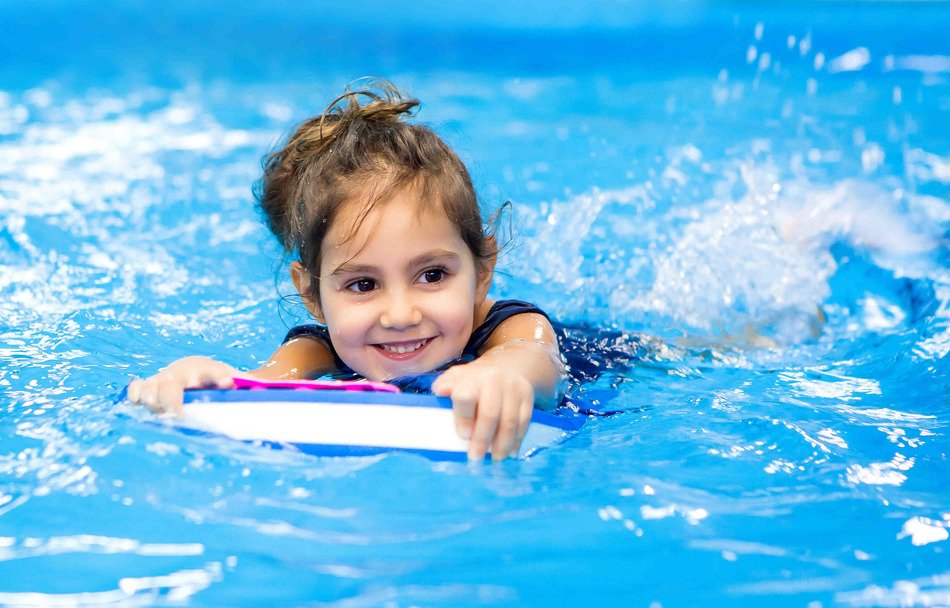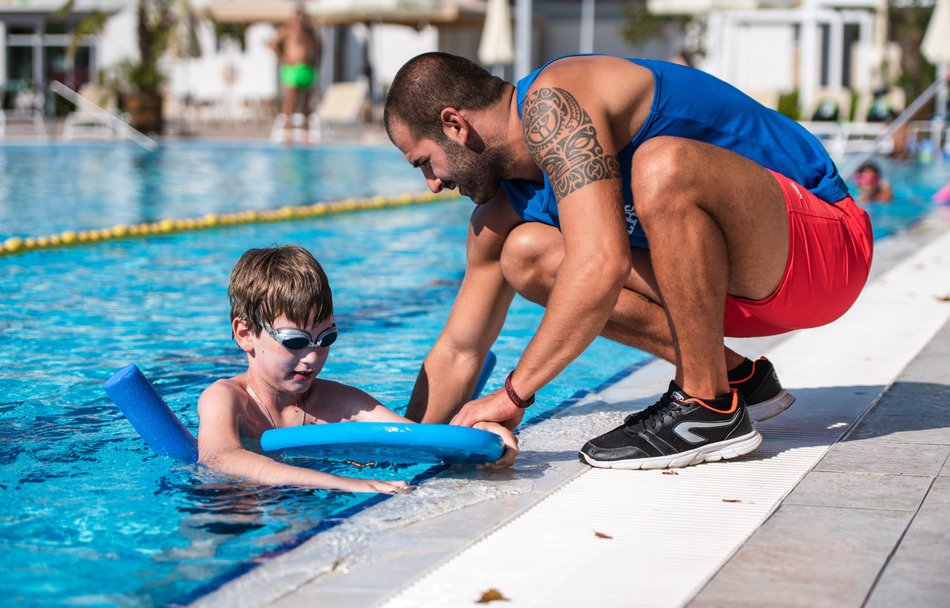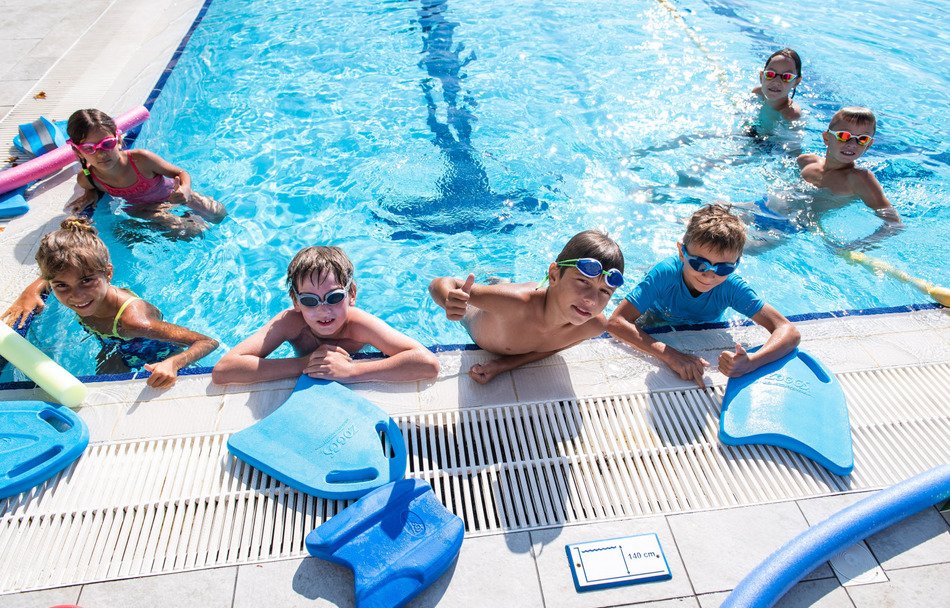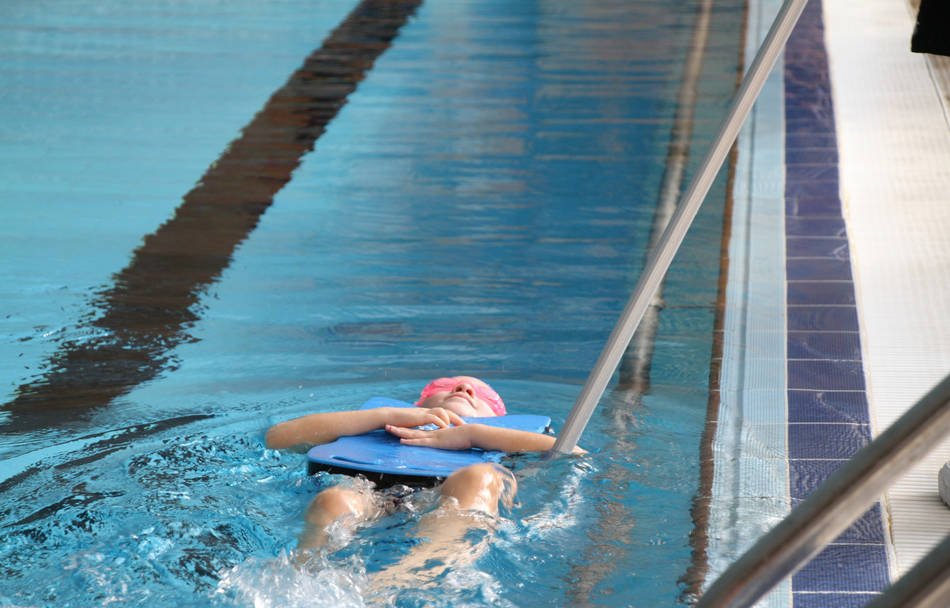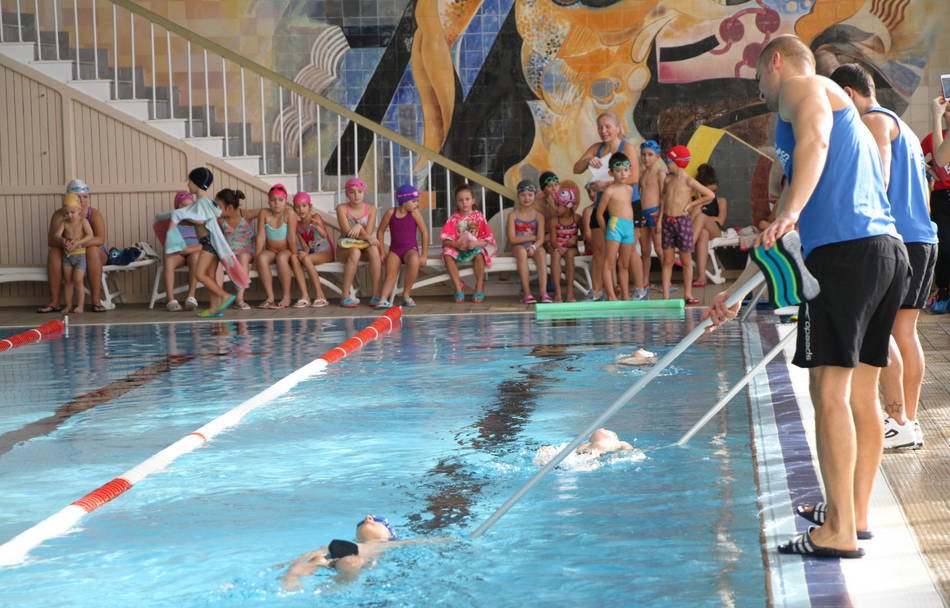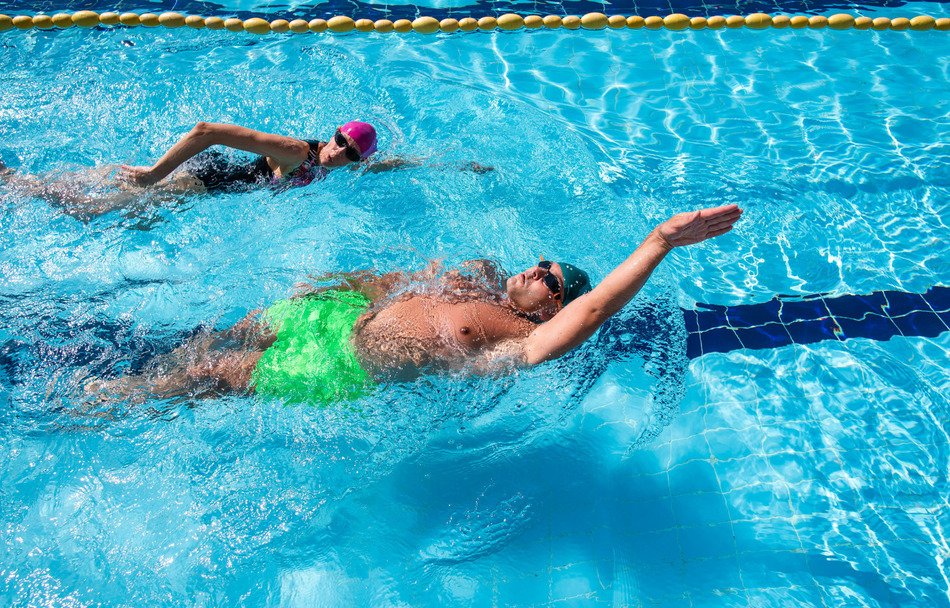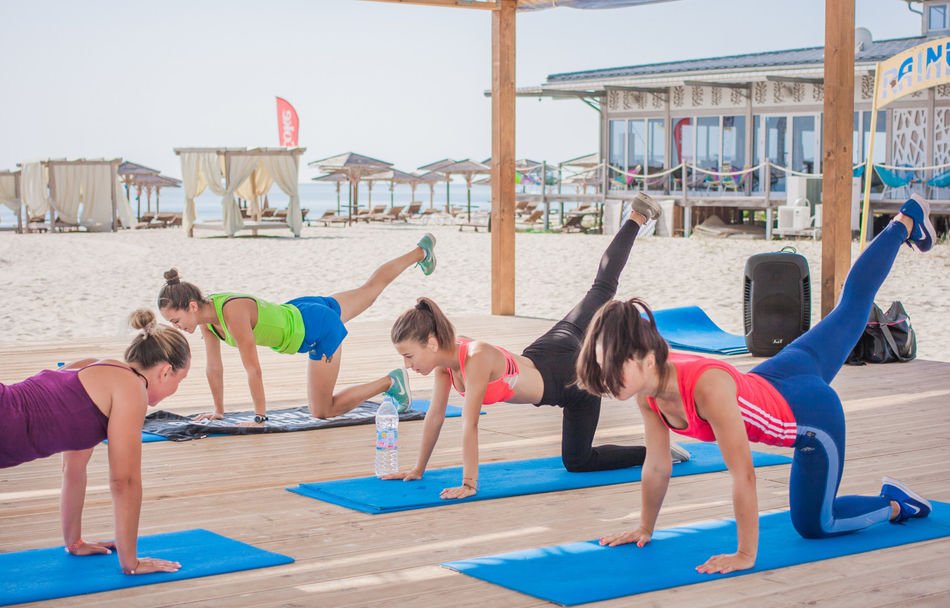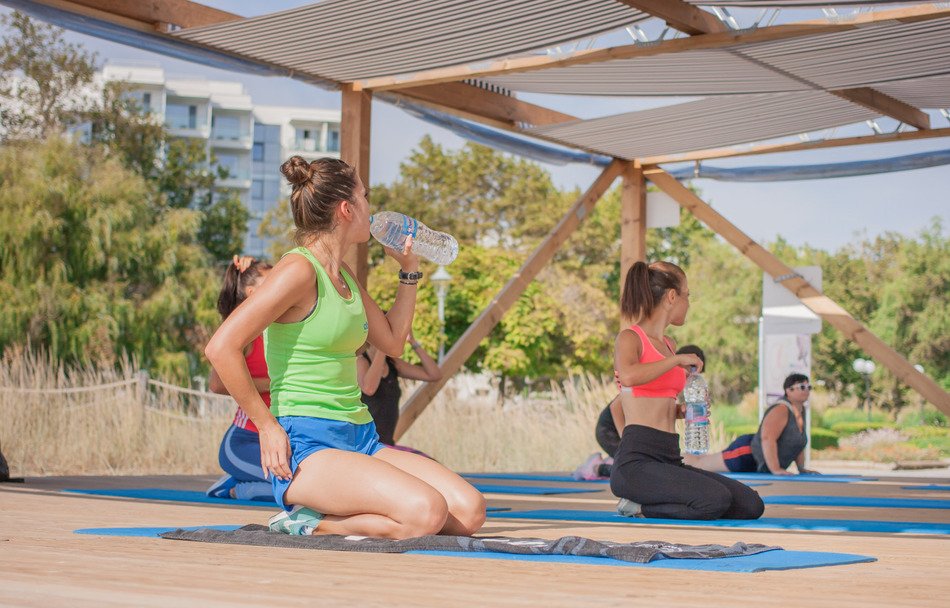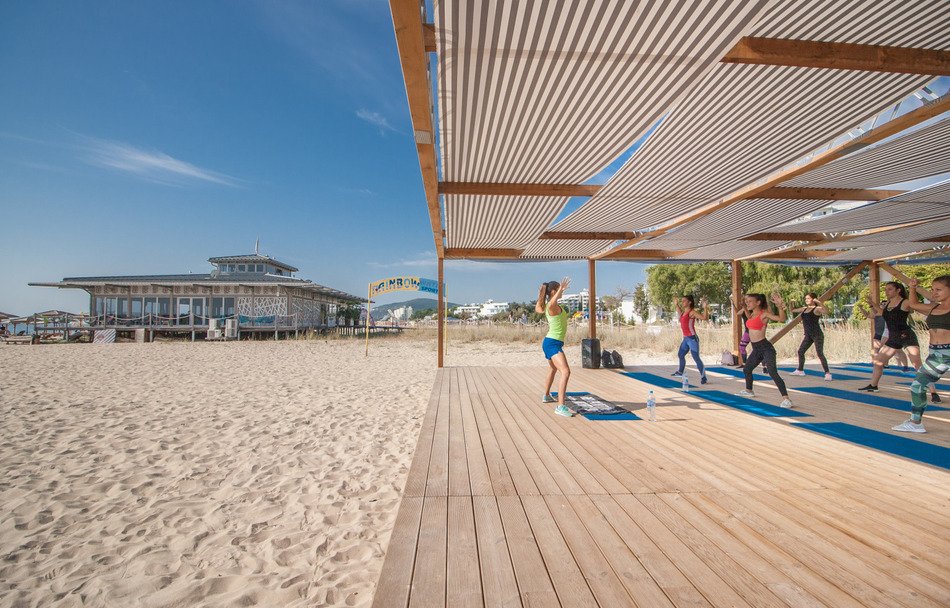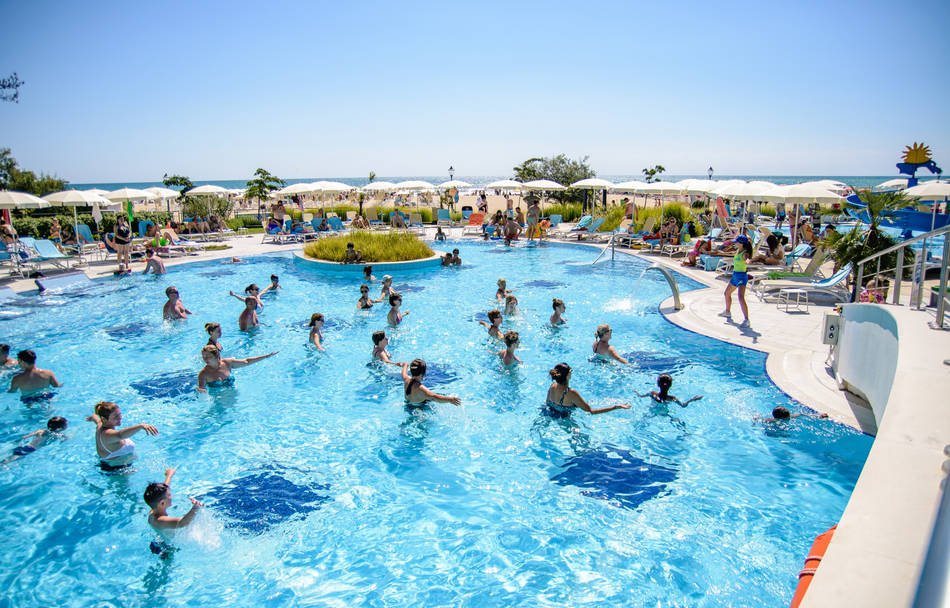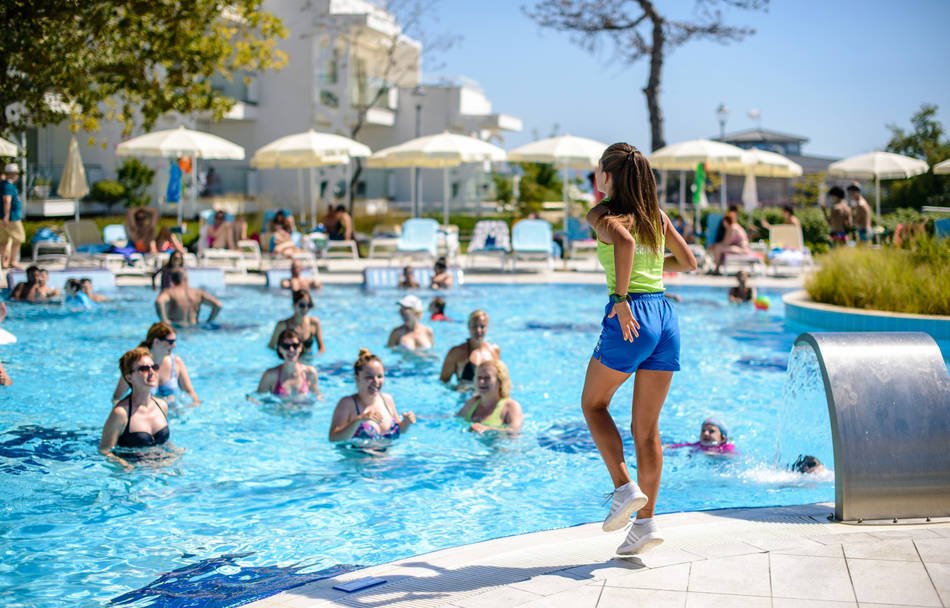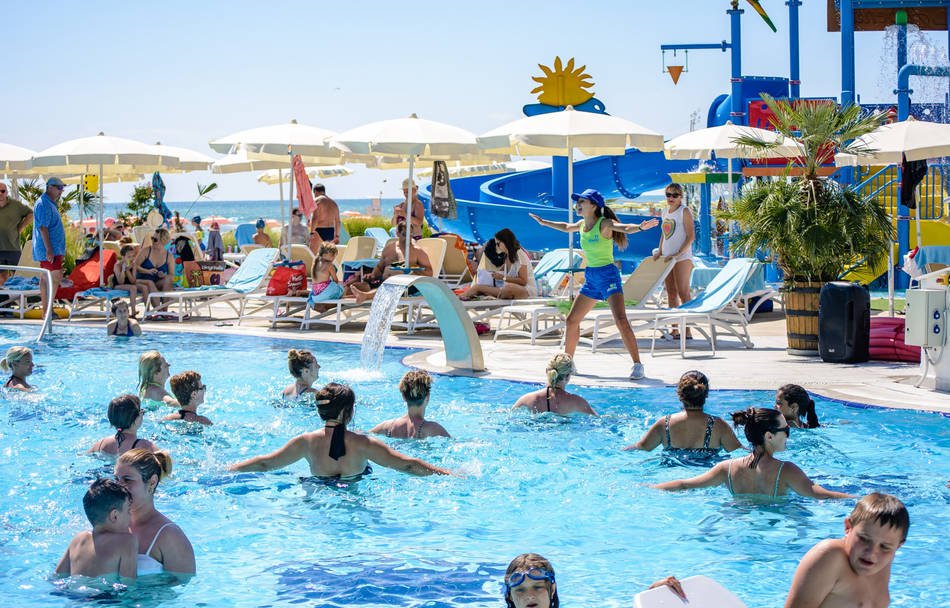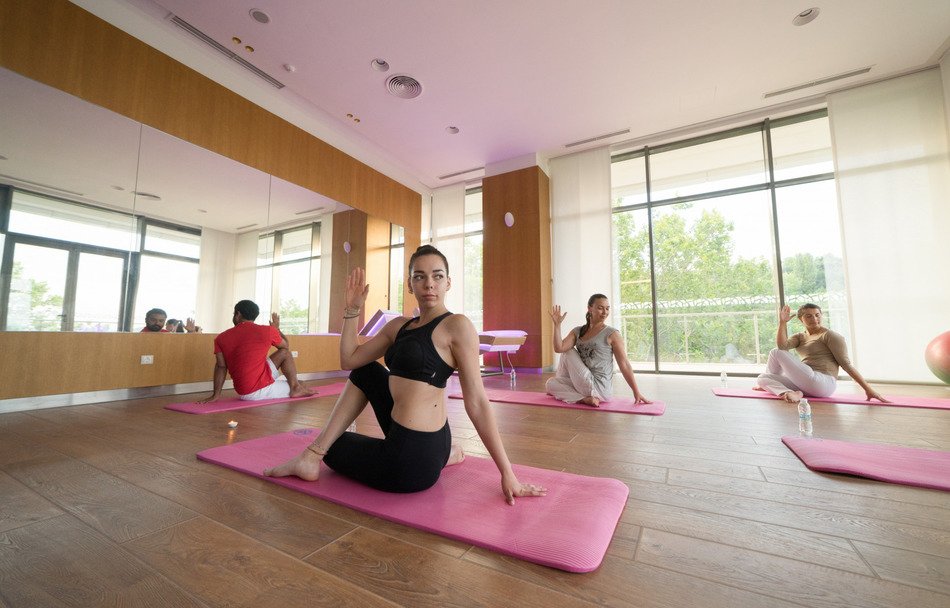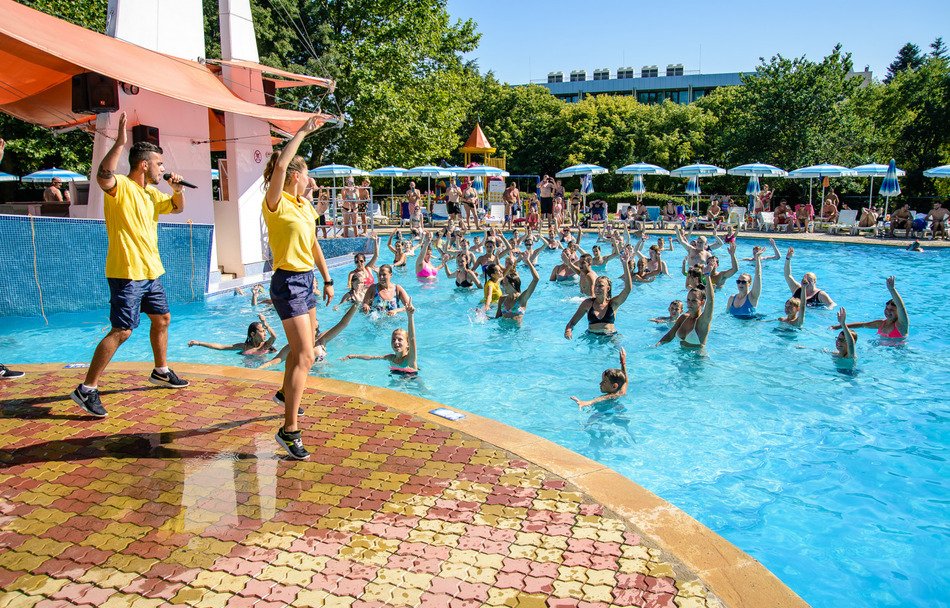 Gymnastics for body and soul
Aerobics, yoga, stretching, aqua gymnastic and much more
In our daily life, we have less and less time for ourselves, especially for sports. But why not try something different and recharging during your holiday?
In Albena our guests are can join diverse activities on 4 different spots - 3 with sea view, 1 in the park area. Professional workouts from stretching to Kangoo Jumps.
Also, every day we offer aqua gymnastics or aqua fun in the pools of many hotels.
For the program just ask one of our sports entertainers.
See more
Horse Riding
Learn to ride
Albena Horse Riding base is located near the entrance of the resort. A friendly stable with two arenas, very cozy boxes, paddocks and last but not least - wonderful horses, both for tourist rides in the woods or with a view of the sea, as well as for jumping over obstacles or dressage exercises. Professional coaches will introduce you to the magic of this amazing sport, offering a variety of options, as well as those for treatment through hippotherapy.
You can get information about prices and training possibilities at the reception of the hotel of stay.
See more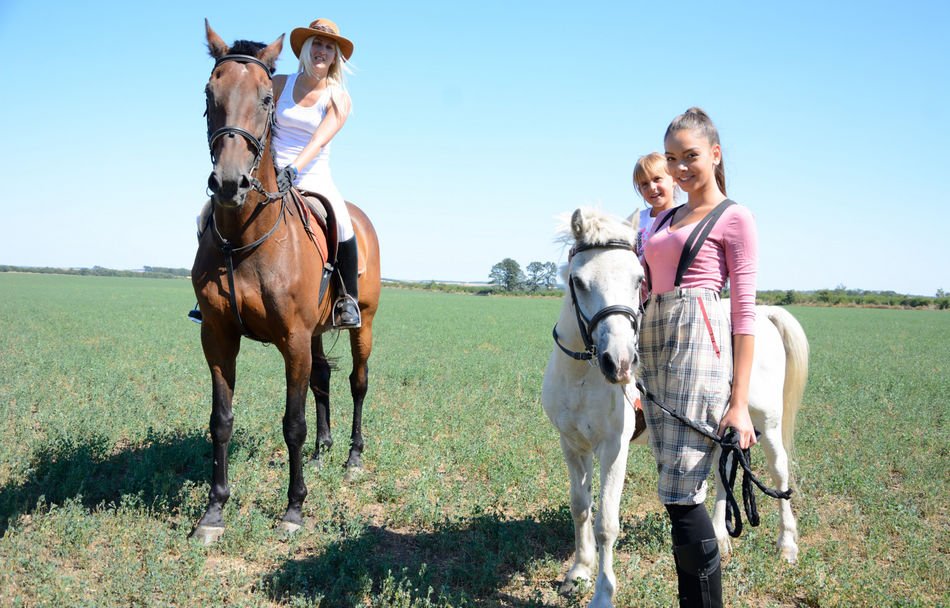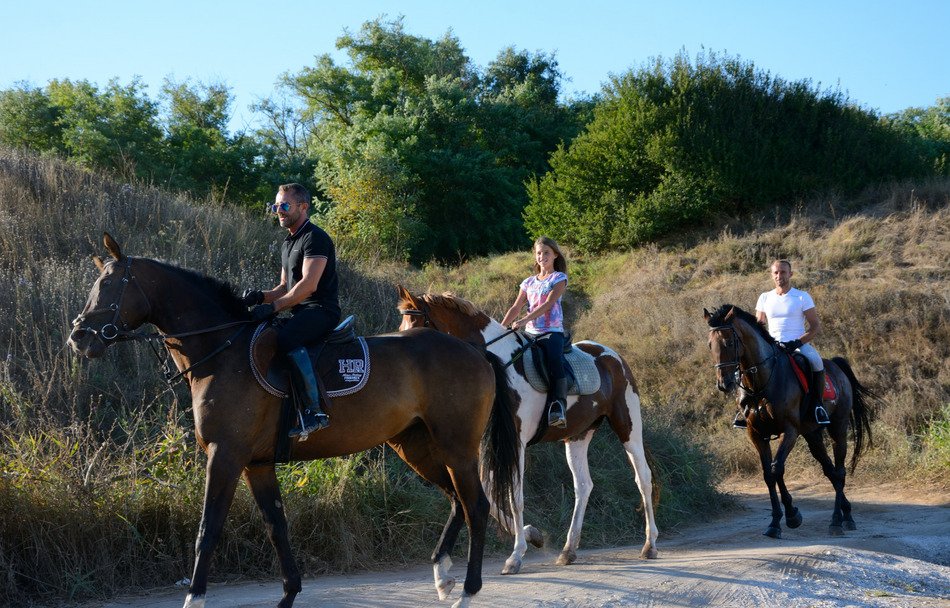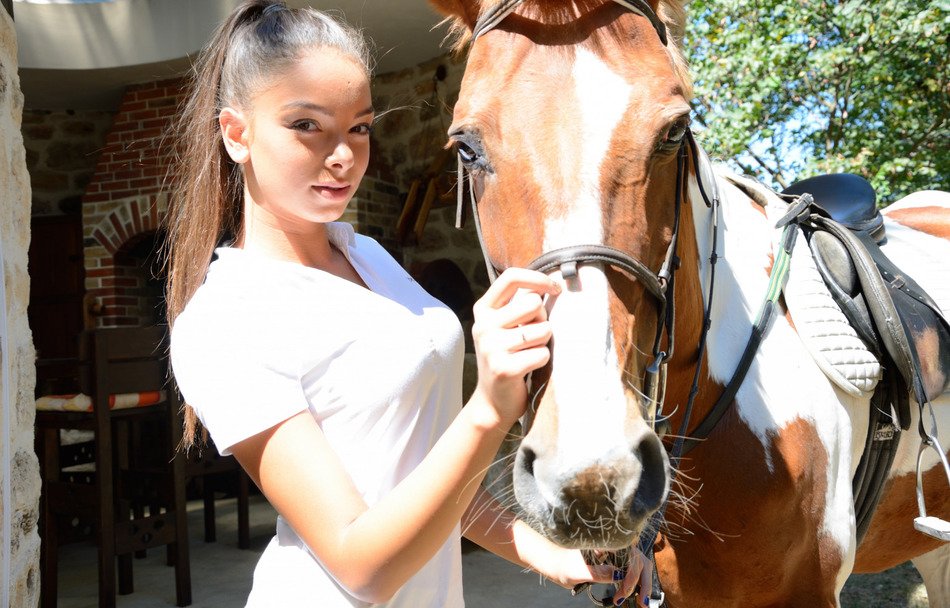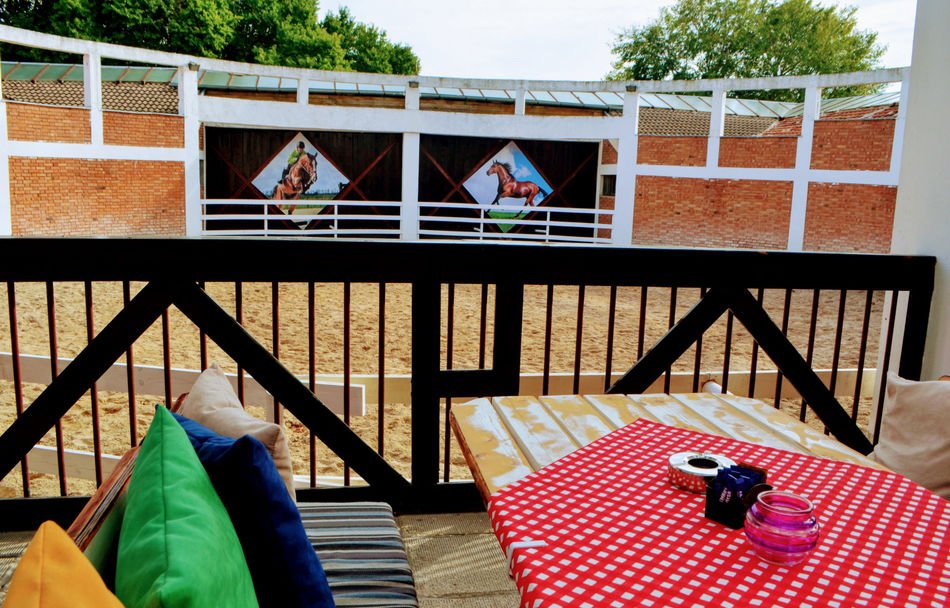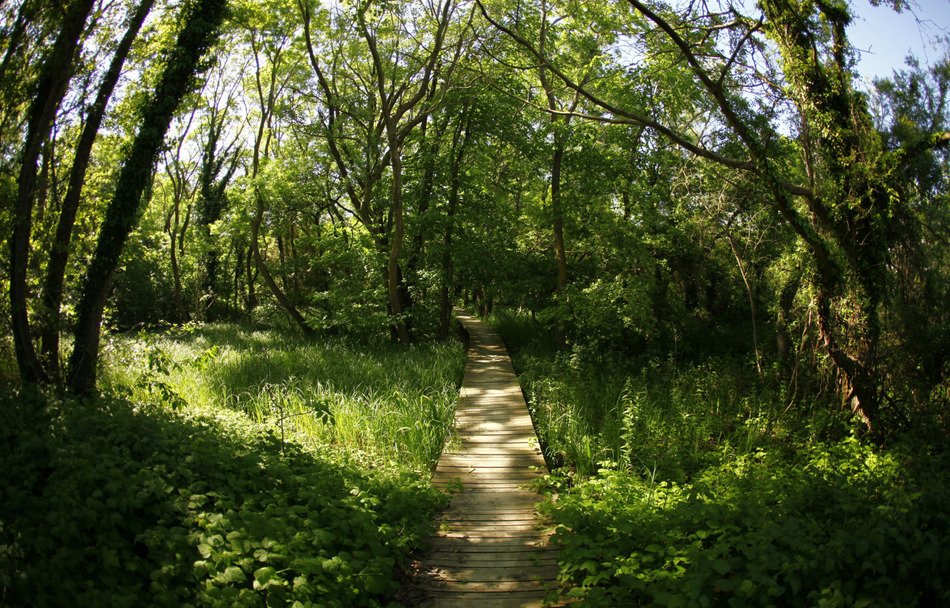 Hiking
Enjoy the unique nature of Albena Resort
A walk in the woods or at the beach, here in Albena our guests can enjoy both at the same time.
Gift yourself an unforgettable vacation filled with walks among amazing and memorable places in the heart of nature.
You can get additional information from our sports entertainers.
See more
Crossfit
The newest trend in outdoor sports
In the last years, there is a new trend in outdoor sports called crossfit. And of course, Albena goes along with this wave. We offer the guests of the holiday village modern facilities at 5 different stations on 5 different spots.
At the beach, in the park area or with a fantastic view over Albena, it depends all on you where to train your body, while relaxing the mind with the incredible views.
See more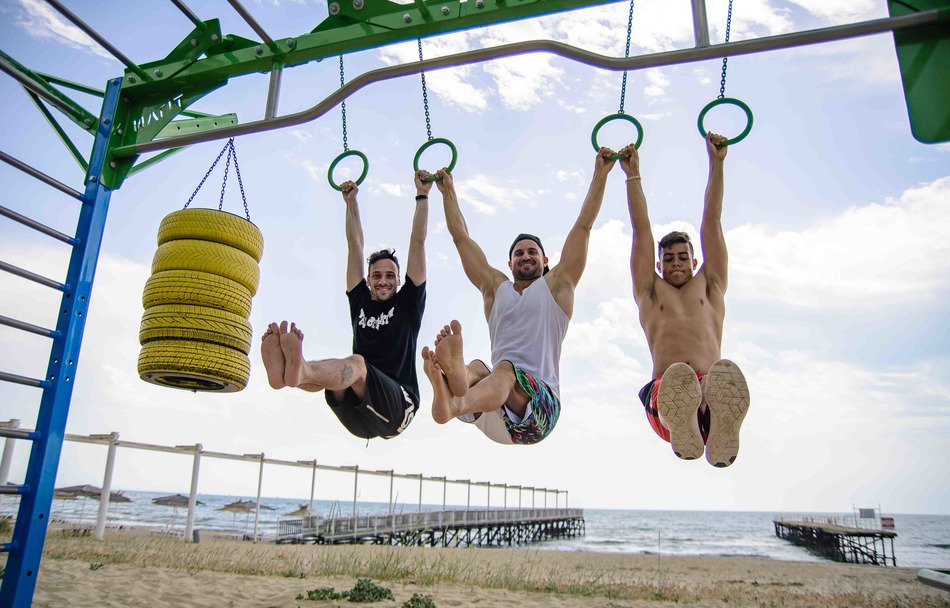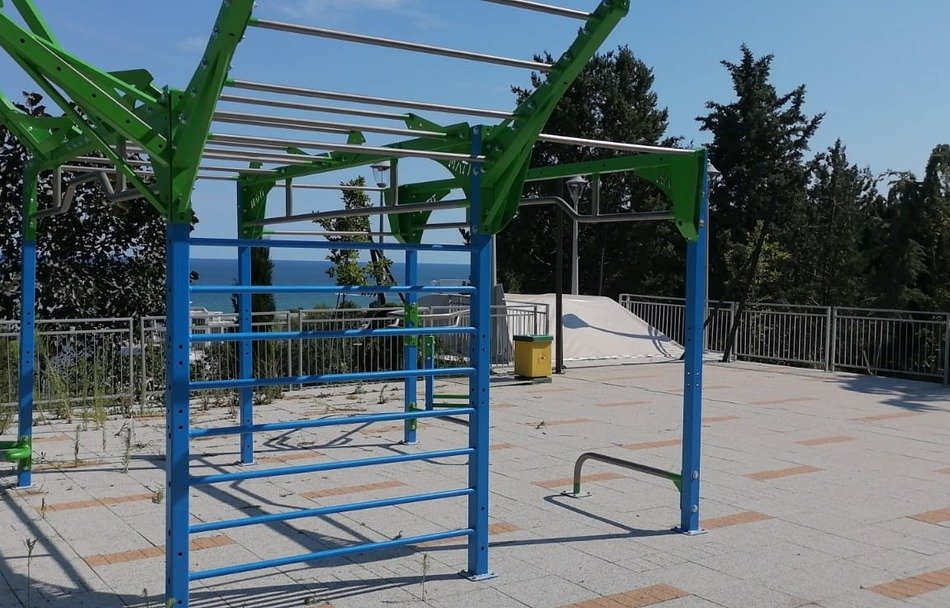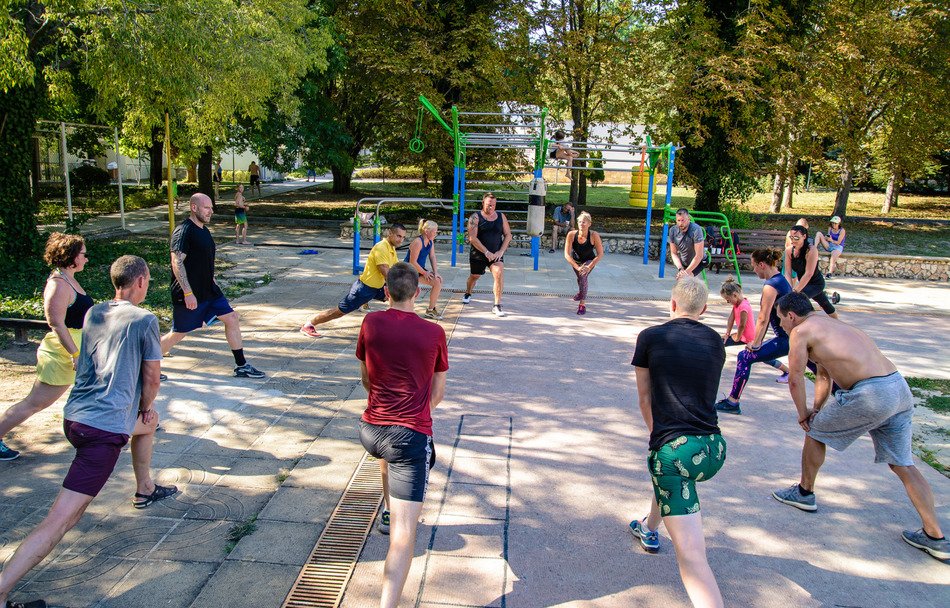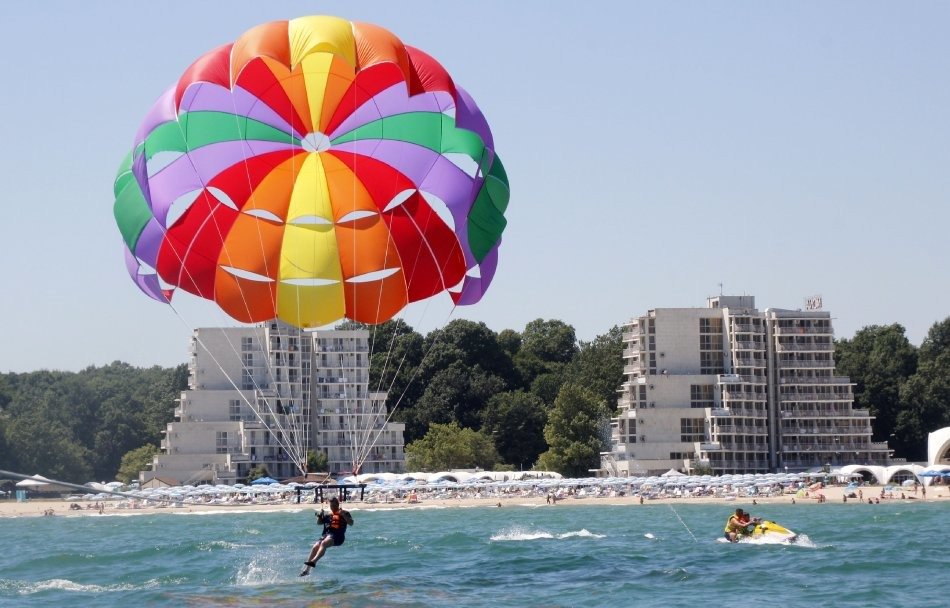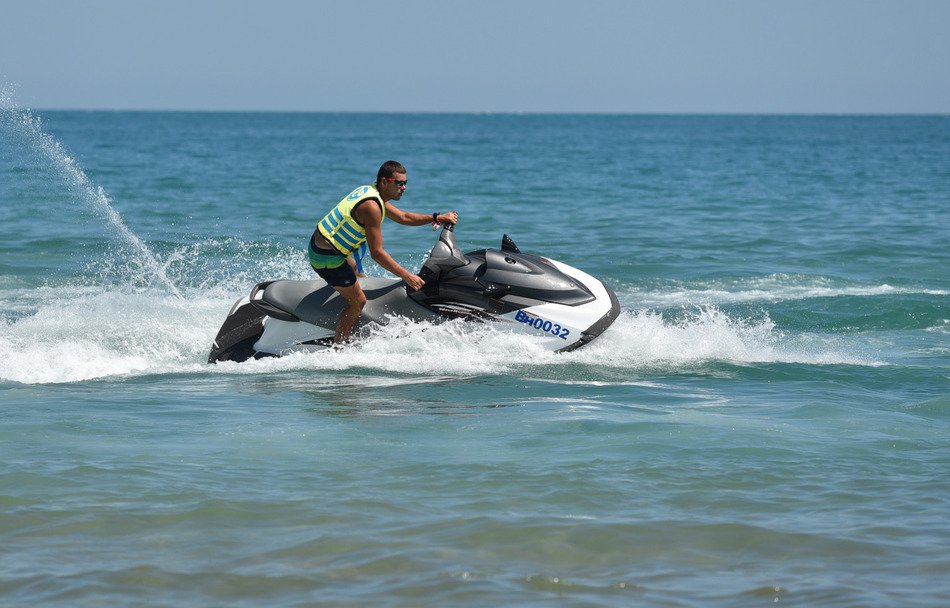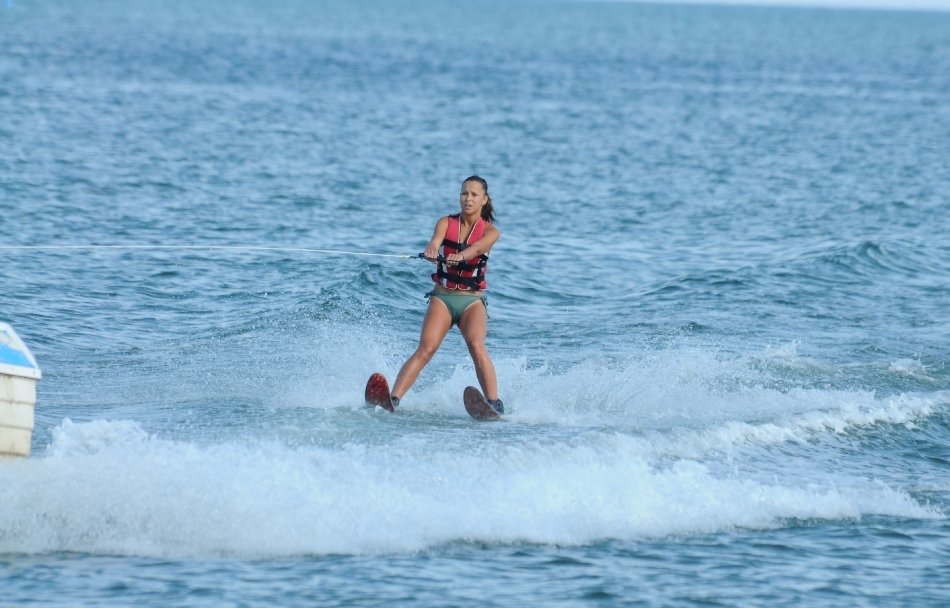 Water Sports
A must during a holiday at the seaside
4 water sports stations on the beach await you with a wide variety of options. Ride water skis or jets, try parasailing, have fun while being pulled on a banana, or try windsurfing techniques. It's up to you which one you choose and why not something different for each day of your vacation.
See more
Golf and beach golf
The top choice for golf fans
For our guests, we can organize a visit to 3 different European top golf resorts located close to Albena resort.
You can improve your handicap or you can try to make the first steps.

For everybody and every level, we have an offer.
Even for fun at the beach with beach golf.
See more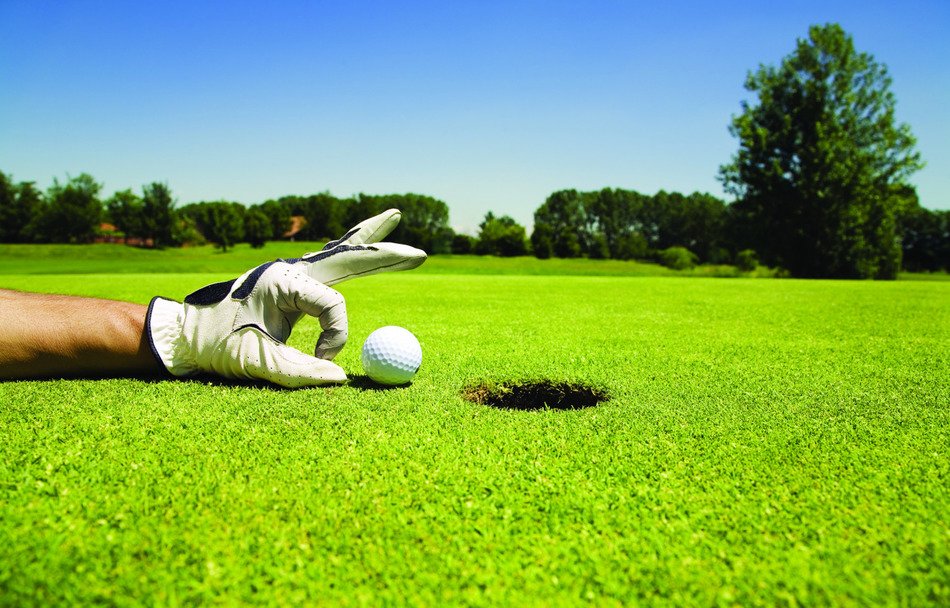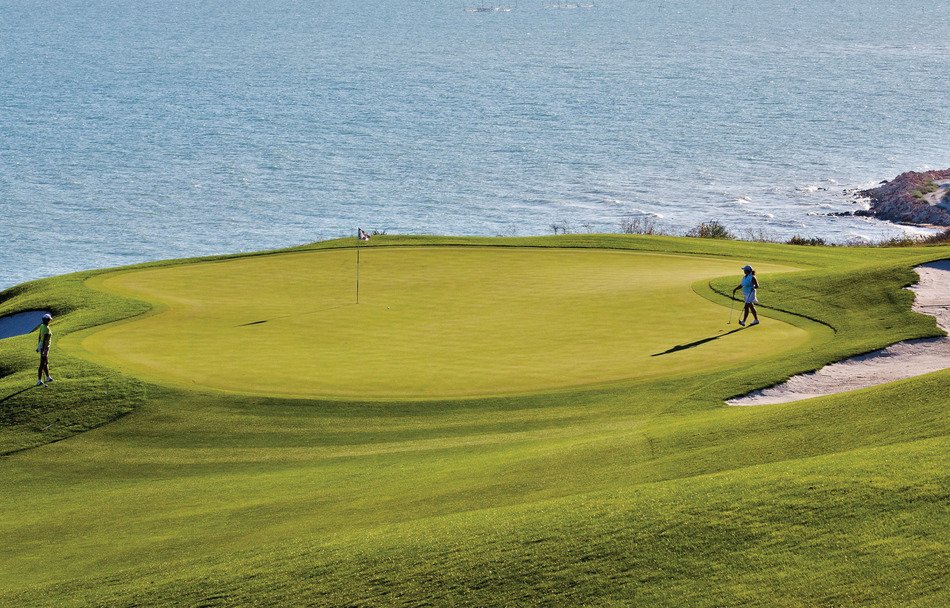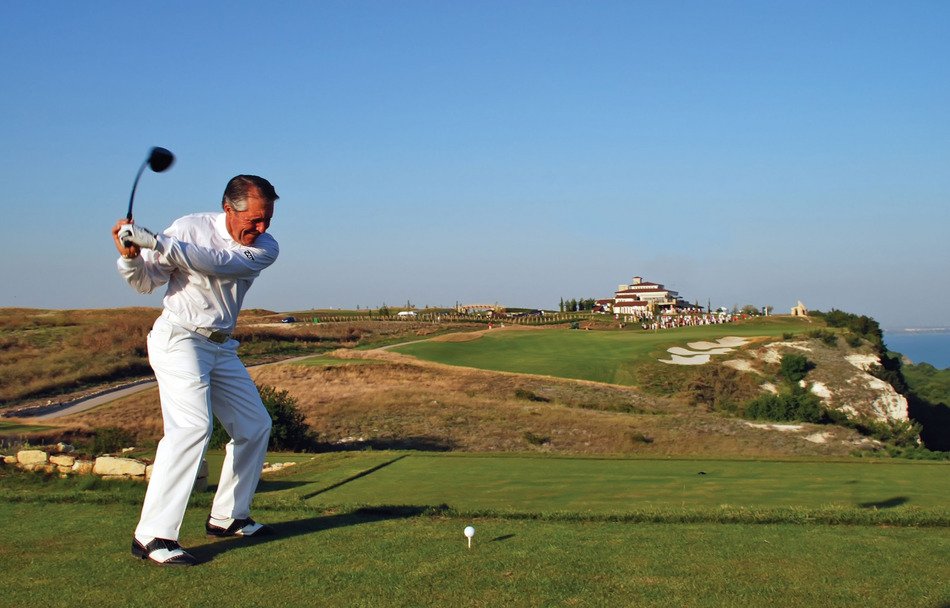 Countless fun opportunities for an unforgettable holiday