Pool & Beach - Villas Green Albena
Weather
in Villas Green Albena
x
best price guarantee
no hidden fees
free cancellation*
Transfer Possibility
Book
Albena Beach
The beautiful beach of Albena guarantees that you will relax on golden, silky-soft and clean sand and swim in the cleanest water on the entire Bulgarian Black Sea coast. Guests of the bungalows and villas Green Albena, accommodated on a bed and breakfast basis, can use the entire beach of Albena to rent umbrellas and sunbeds at the current prices in the designated areas. They can also use the free areas without any payment necessary, and bring an umbrella and towels.
Pools in Albena
Albena offers many indoor heated and outdoor pools with mineral water, some of which are suitable for training in swimming. In Albena, we have established a Swimming School for adults and children with professional coaches. Diverse your vacation with a few swimming lessons.
Closest to you is hotel Dobrudja, where you will find an outdoor pool and an indoor semi-Olympic pool with a swimming school, carefully guarded by our lifeguards.
The water in all pools is mineral with positive properties for the nervous and musculoskeletal system.
The use of the pools after 18:00 is not recommended.
Working hours
8:30 - 18:00
Learn more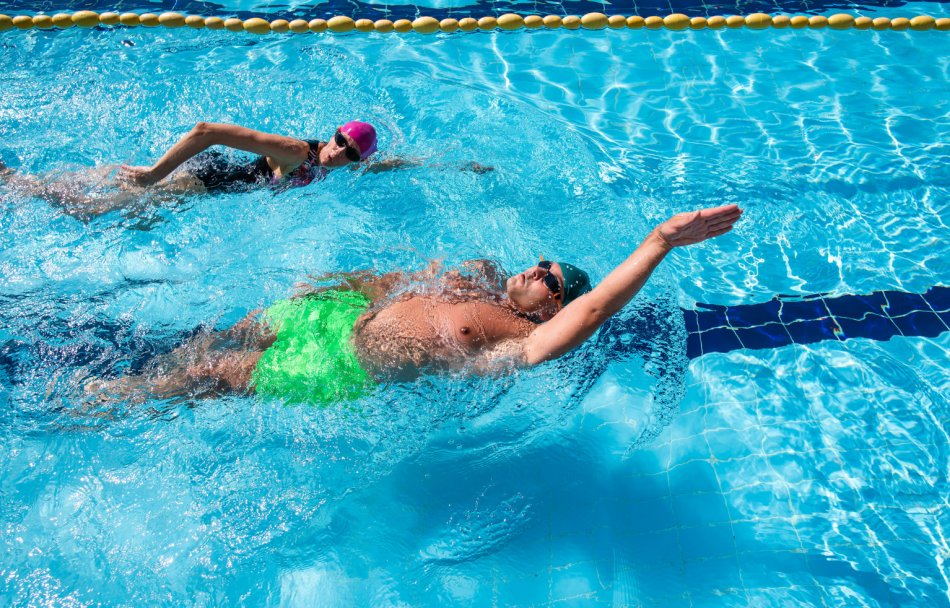 Lifeguard
The private beach and pools of the hotel are supervised every day by lifeguards, as we would like you to have fun safely. Outside regular bathing hours, we recommend you to be careful and follow the instructions of the Water Life Saving Service as indicated by the beach flag.

Working hours: 8.30 am - 6 pm