Pool & Beach - Hotel Flamingo 4*
Weather
in Flamingo
Weather
4°
x
best price guarantee
no hidden fees
free cancellation*
Transfer Possibility
Book
Private beach
The beautiful beach, winner of the Blue Flag eco award, is a guarantee that you will relax on golden, fine and clean sand and swim in the cleanest water on the entire Bulgarian Black Sea coast. Hotel Flamingo 4* has a separate beach area for its guests, which is located 100 meters from the hotel and offers free 1 umbrella and 2 sunbeds per room from the 3rd row. Beach towels and matrasses can be rented at an additional cost.
Free services
2 sun loungers and an umbrella per room from the 3rd row
Flamingo swimming pool
For a variety of water adventures, the hotel has a total of four pools, one of which has a smooth transition and gives the feeling as if you are entering into the sea. All hotel guests are welcome to the animation programs performed 6 days a week, including to join the exclusive program Sports Around.
The water in all swimming pools in Albena is mineral and has good effects on the nervous and musculoskeletal systems.
The use of swimming pools after 18:00 is not advisable.
Swimming pool schedule
8:30 - 18:00
Free services
2 sun loungers and an umbrella / room
Services for a fee
Mattresses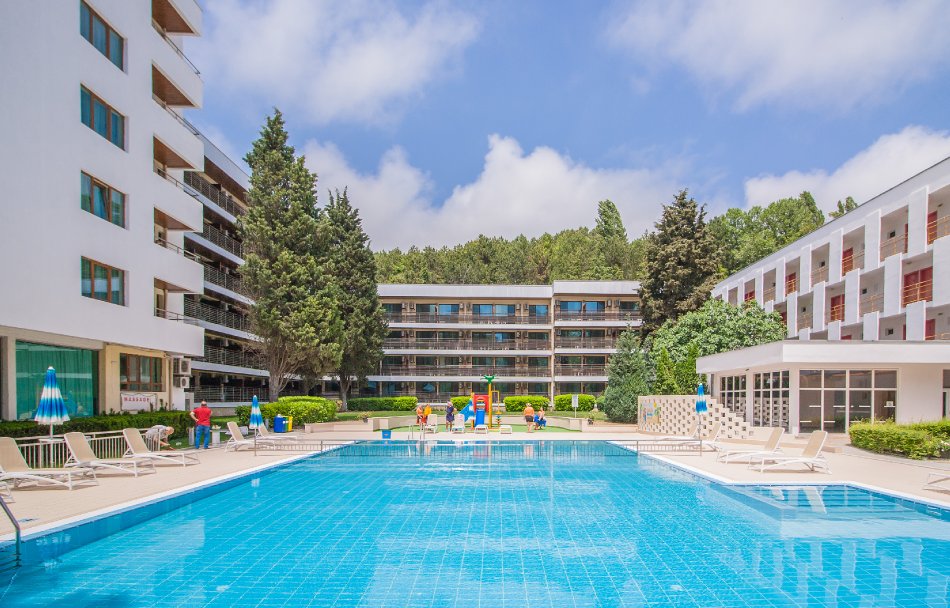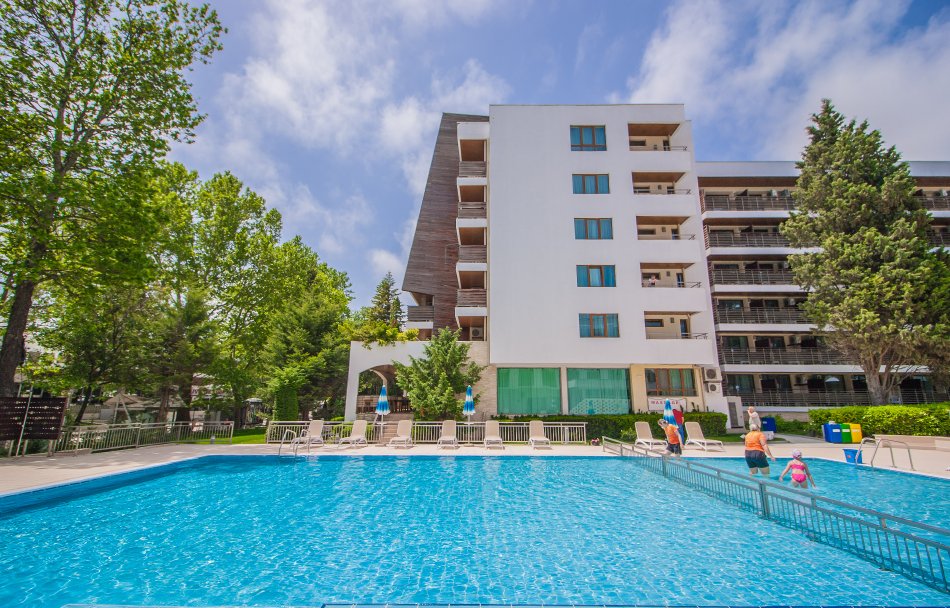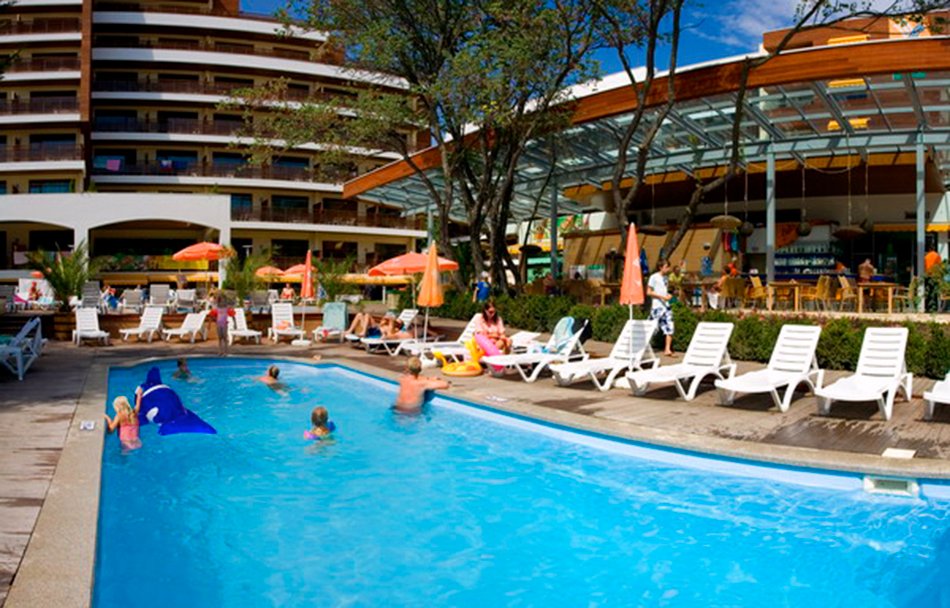 Lifeguard
The private beach and pools of the hotel are supervised every day by lifeguards, as we would like you to have fun safely. Outside regular bathing hours, we recommend you to be careful and follow the instructions of the Water Life Saving Service as indicated by the beach flag.

Working hours: 8.30 am - 6 pm