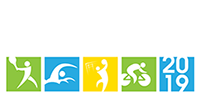 Swimming school
Back to Swimming & Diving
Weather
in Albena.bg
Weather
-5°
x
best price guarantee
no hidden fees
free cancellation*
POSSIBILITY OF TRANSFER
Book
On May 24, a swimming school started working in Albena. The coaches are from Grand Swimming Trainers - with proven experience and many international awards behind them. The classes are held in 4 pools: "Maritim Paradise Blue", "Flamingo Grand", "Ralitsa" and "Kaliakra". The swimming school will work all year round, and in the autumn-winter season the renovated indoor indoor pool of Dobrudja Hotel will be used.
"Our mission is to help children become healthier, stronger, smarter and stronger emotions through swimming exercises," said the professional coaches who will teach the guests of Albena.
Proven, approved and committed professionals with years of experience in swimming techniques of teaching, water gymnastics, spinal curvature prevention, general physical training for adults and children, and competitive swimming training trained enthusiasts to get in touch with water sports. Among the coaches are: Nikola Arbaliev - a republican champion of modern pentathlon and a candidate for sport master; Stefi Krassimirova - a candidate for swimming and coaching with more than 20 years of experience; Yanko Zhelyazkov and Zhivko Georgiev - experienced rescuers and swimming instructors, practicing in Bulgaria and abroad.
The training is individual or group, and the complexity is tailored to the level of the participants in each group. They are scheduled according to the interest and load of the pool. Hours can be reserved at the reception of all hotels, starting from 30 leva for group and 60 leva for individual workouts. At the end of each course, participants receive pass level certificates, with 6 categories depending on the complexity of the techniques studied.
The opening of the swimming school is part of the initiatives related to the European resort of sport Albena 2019. The calendar of sporting events of the complex includes many professional and non-professional competitions, tournaments and training camps.
For reservations and information:
+ 359 884 904 580
+ 359 896 838 608
Grand Swimming Trainers