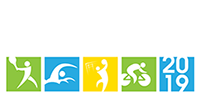 Swimming school
Back to Swimming in Albena
x
best price guarantee
no hidden fees
free cancellation*
Transfer Possibility
Book
In holiday village Albena is the best swimming school with great coaches from Grand Swimming Trainers - highly experienced and with many international awards behind him. Classes are held at 4 pools: "Maritime Paradise Blue", "Flamingo Grand", "Ralitsa" and "Kaliakra". The swimming school will be open all year round, and in the autumn-winter season, the renovated indoor pool of Hotel Dobrudja will be used.
Proven professionals with many years of experience in swimming teaching techniques, water gymnastics, general physical training of adults and children, as well as competitive swimming, train the enthusiasts who have decided to get in touch with water sports. Among the coaches are: Stefi Krasimirova - candidate-master of the sport of swimming and coach with more than 20 years of experience; Yanko Zhelyazkov - experienced lifeguard and swimming instructor, with practice in Bulgaria and abroad.
The trainings are individual or group, and the complexity is in accordance with the level of the participants in each group. They are held on a schedule depending on the interest and workload of the pool. Hours can be reserved at the receptions of all hotels, with prices starting from BGN 30 for group and BGN 60 for individual training. At the end of each course, participants receive certificates for passing the level, providing 6 categories depending on the complexity of the techniques studied.
The opening of a swimming school is part of the initiatives related to the year in which the holiday village of Albena is a European sports resort. The calendar of sports events of the complex includes many professional and non-professional competitions, tournaments and training camps.
For reservations and information:
+ 359 896 838 608
Grand Swimming Trainers