Executive suite with sea view
Back to Suites
Deluxe & Lifestyle
Eco-Friendly
Weather
in Maritim Hotel Paradise Blue
Weather
16°
x
best price guarantee
no hidden fees
free cancellation*
POSSIBILITY OF TRANSFER
Book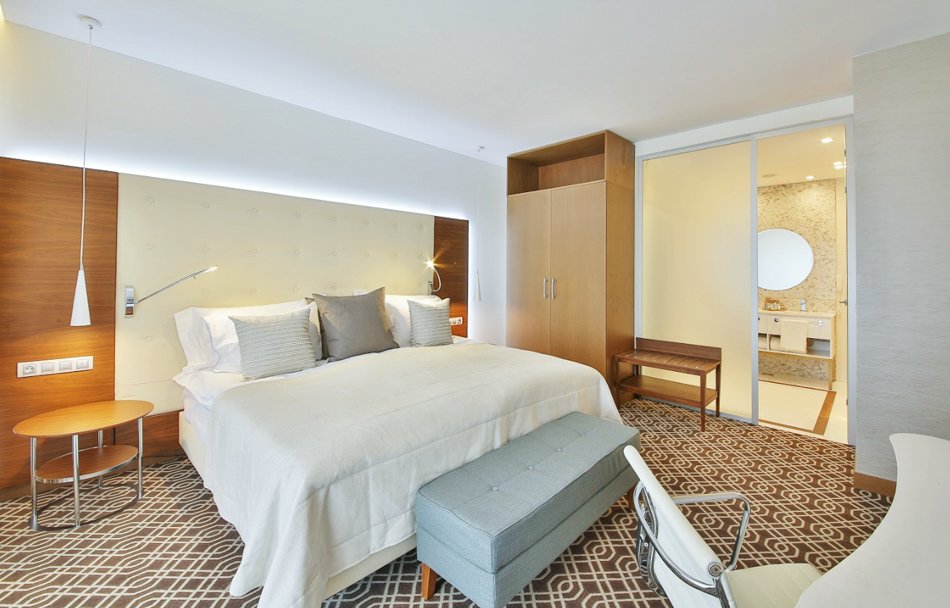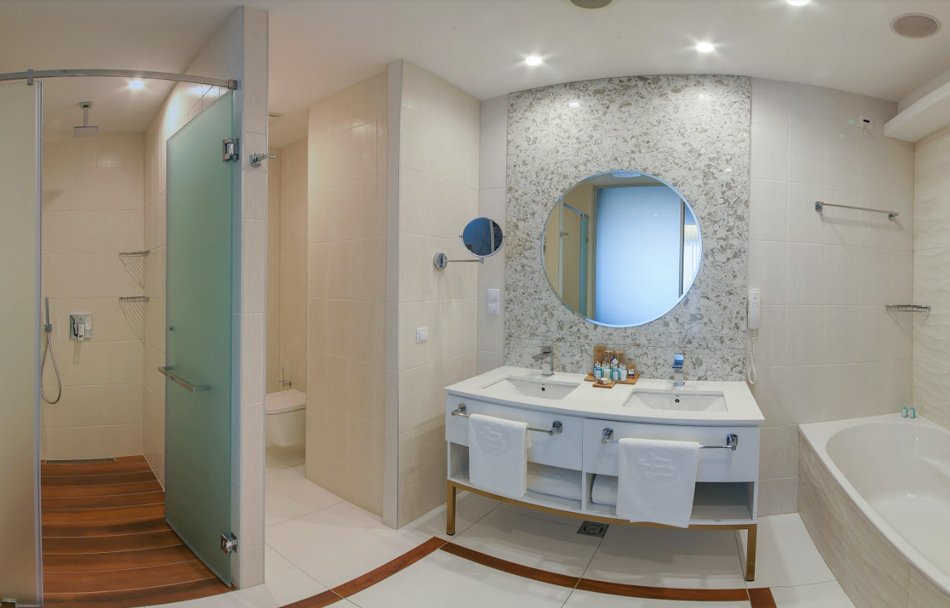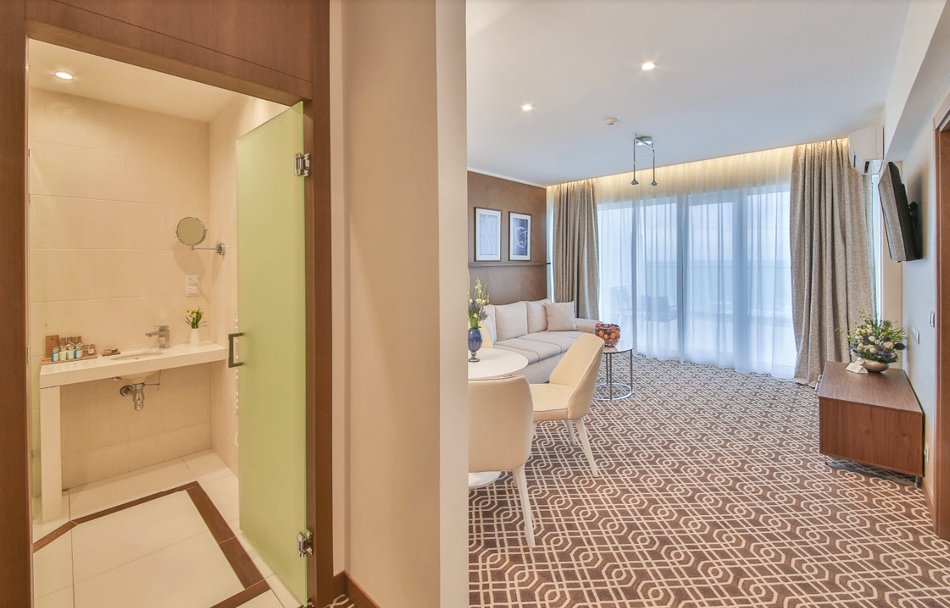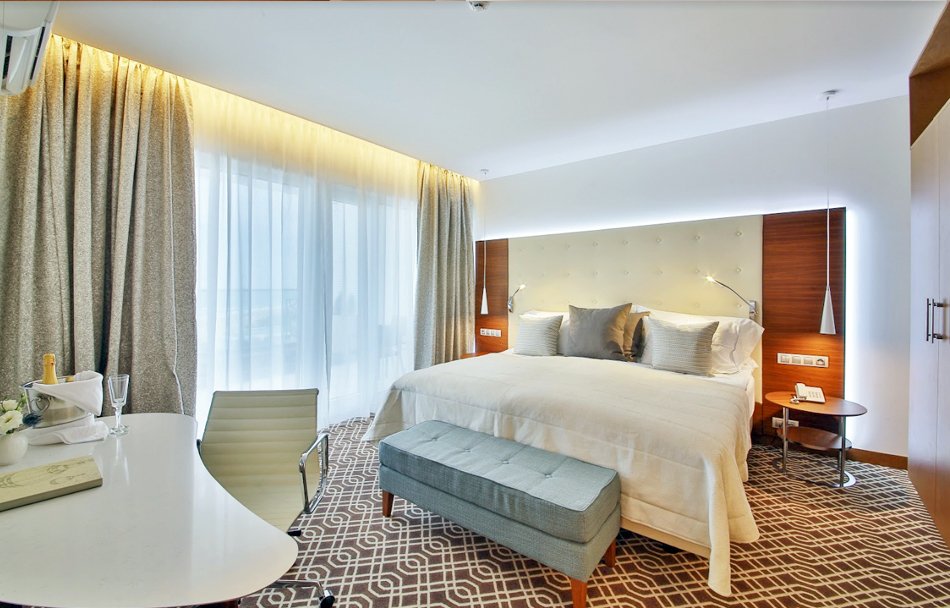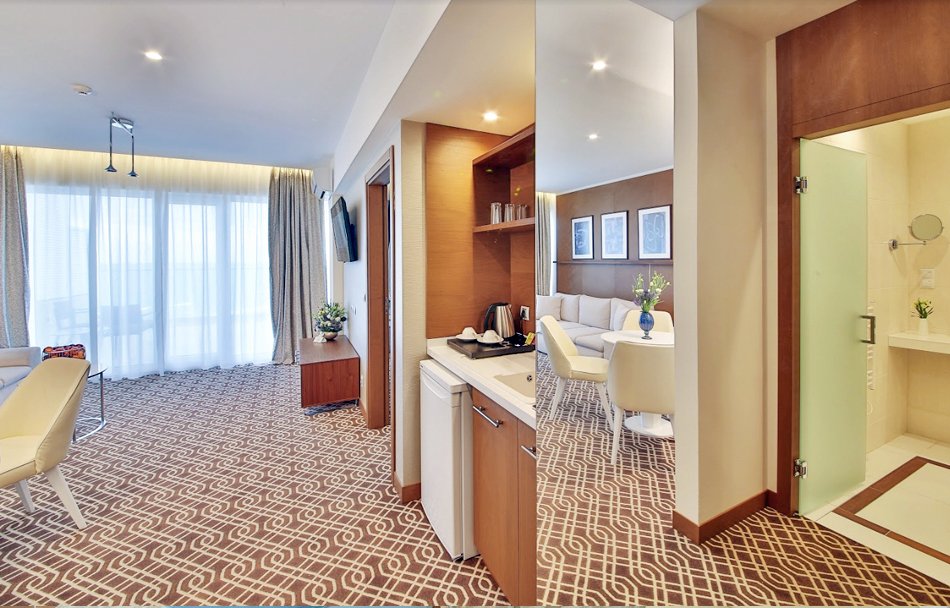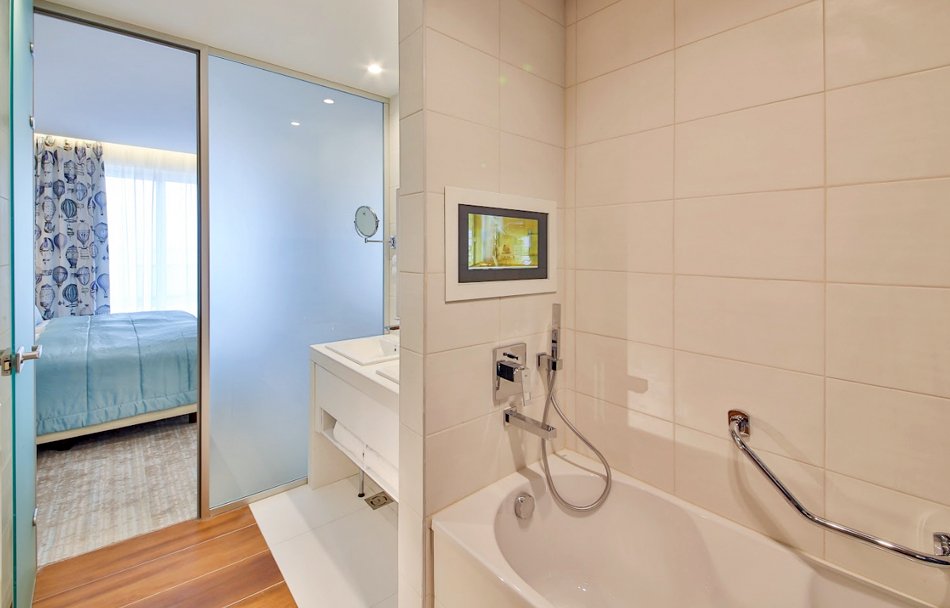 A sea view еxecutive suite
Enjoy the magic of the sun rising and setting
Located on the 8th and 9th floor these suites have a balcony and a view of Albena's golden beach. They conisit of a living room and a sofa bed and a bedroom with twin beds and a TV. The premium bathroom have a tub, shower and LCD TV. All design elements are perfectly matched, combining high quality materials with a light holiday style. The spacious furnished balcony complements your romantic vacation.
Maximum number of people
2 adults & 2 children
Premium amenities
5* rooms with the highest level of comfort and state-of-the-art facilities. Additional services and amenities are available at the hotel.
Kitchenette

Lounge Breakfast / Dinner

Safe

LED TV

Early check-in & late check-out

Air conditioning

Extendable couch

Ironing

Balcony (20 sqm)

Electric kettle

VIP Reception

Free SPA access

Twin bed