Pool & Beach
For the perfect holiday at any time of the day
Deluxe & Lifestyle
Eco-Friendly
Weather
in Maritim Hotel Paradise Blue
Weather
14°
x
best price guarantee
no hidden fees
free cancellation*
POSSIBILITY OF TRANSFER
Book

Beach Maritim Hotel Paradise Blue Albena 5*
Located on the beachfront Maritim Hotel Paradise Blue Albena 5* is a oasis of luxury and comfort. The beautiful beach awarded with the Blue Flag eco-label means that you'll be relaxing on golden fine sand and swimming in the cleanest water on the Black Sea coast. The dedicated beach area for the guests is located in front of the hotel and you have at your disposal complimentary 1 umbrella and 2 sun beds.

Pool Martim Hotel Paradise Blue Albena 5*
At Maritim Hotel Paradise Blue Albena 5* you can swim in a large 25 m outdoor pool. You have at you disposal complimentary sun loungers and umbrella, single and double massage beds and water mattresses, as well as hydromassage zones, beautiful waterfalls, entertainment programmes and pool with water attractions for the little guests. Attractively landscaped area, lots of greenery, comfort and fun for you and your children.
The water in all swimming pools in Albena is mineral and comes from our own 3 sources.
The use of swimming pools after 18.00 is not allowed.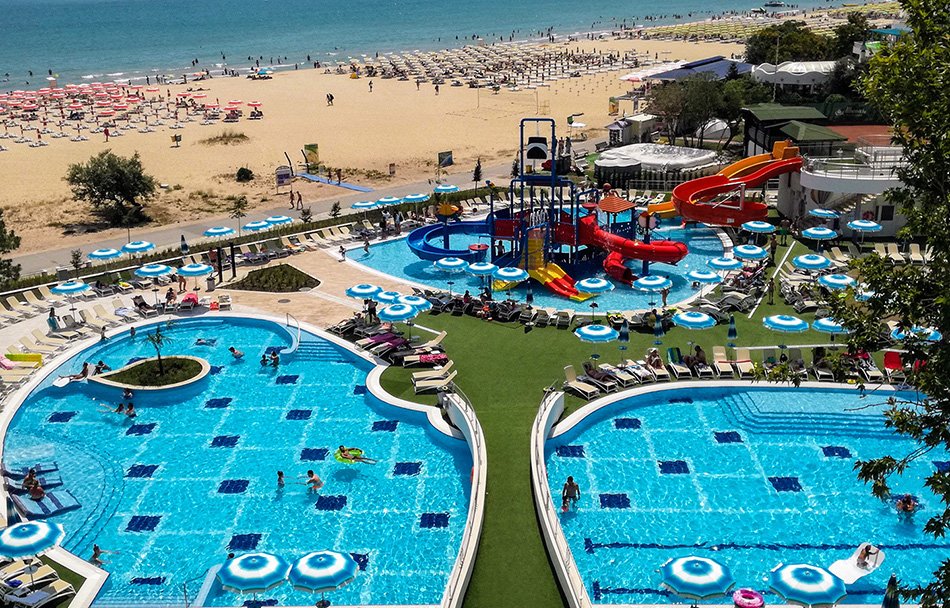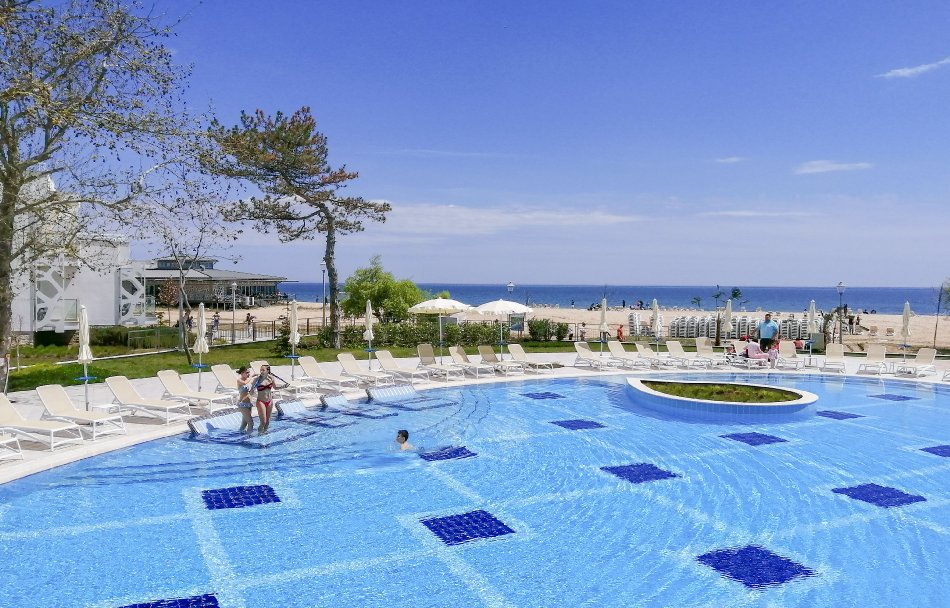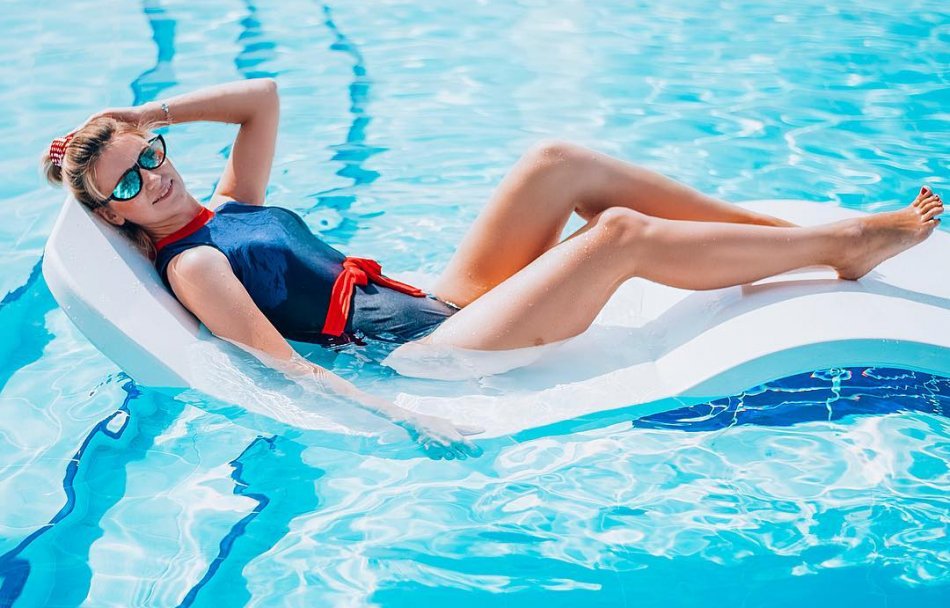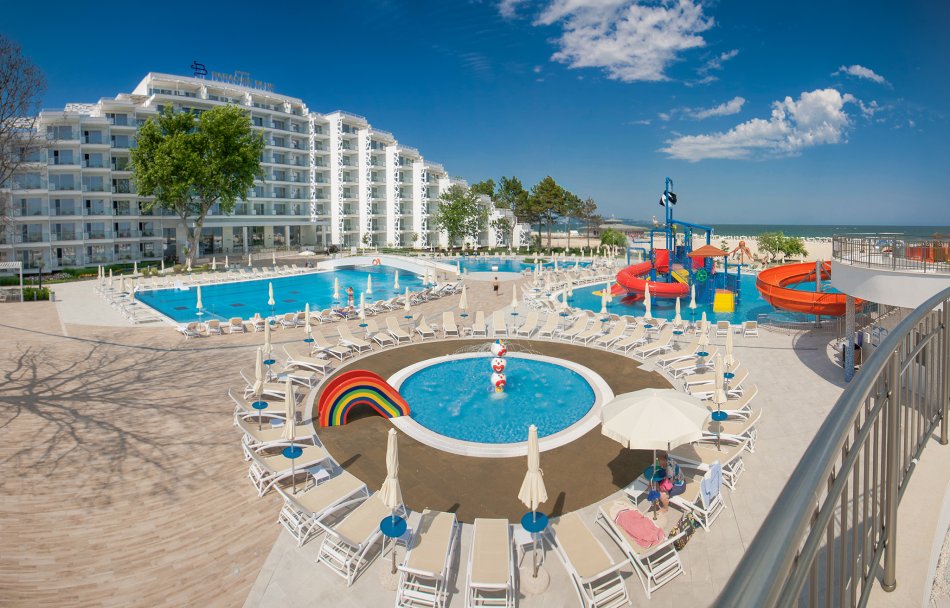 Free beach services
At Albena you get everything for your perfect holiday
Lifeguard
The private beach and pools of the hotel are supervised every day by lifeguards, as we want to have fun safely. Outside regular bathing hours, we recommend that you be careful and follow the instructions of the Water Life Saving Service as indicated by the beach flag.
Maritim Hotel Paradise Blue Albena 5* Pool
At Maritim Hotel Paradise Blue Albena 5* the large outdoor swimming pool (25 m) has two swimming lanes, reclining area, water mattresses, jacuzzi with hydro massage areas and rainbow waterfall faucets. Children's pool with mini water park with slides, a water bucket and geysers. Baby pool (0.35 m depth) with a clown and a small slide.
Open daily: 09:00 до 18:00 h.




Sports and activities for all ages
Albena is "European Resort Of Sport" for 2019 with over 100 sports events and activities, including five European championships