x
best price guarantee
no hidden fees
free cancellation*
Transfer Possibility
Book
5-star treasure Amelia Hotel Albena will open in 2021
Dear friends,
We hope that all of you are in good health and fulfilled with positive thoughts and faith that once again we will be able to share an unforgettable sunny summer together!
The emergency state requires us to take emergency measures. This is the reason why we have to make a decision, following the recommendations of the Ministry of Health and the World Health Organization, to suspend the construction of the new 5-star treasure - Amelia Hotel Albena. We regret to inform you that we will not open it in the 2020 season.
We are planning to open the hotel in 2021, but that does not mean that we will not give you the opportunity to enjoy the comfort and high quality of services at other hotels in Albena as soon as the situation allows us to greet you again with "Welcome!"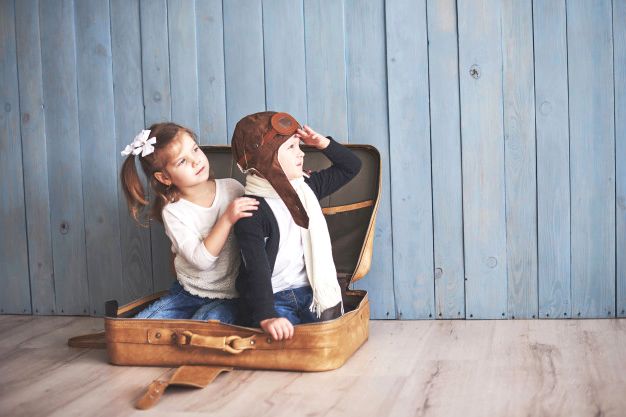 Dedicated to the first female pilot to cross the Atlantic on a solo flight - Amelia Airhart, the hotel will welcome you with luxurious Aviation-style design. It has a great rooftop pool with stunning views of the endless beach. Get the feeling of observing Albena and the azure sea from a bird's eye view. A private VIP area on the beach, comfortable bars, mouth-watering restaurants and much more awaits you. Cozy furnished rooms bring you on board of a luxury airplane. Hotel Amelia 5 * will offer everything you need during your vacation.

We remind you that Albena has implemented extremely strict security measures in regards with worldwide distribution of COVID-19. The complex is currently closed for visitors in accordance with all regulations. As soon as the situation fades away, we will reopen, ensuring maximum compliance with all hygiene requirements, which will be monitored by our professional team led by a sanitary inspector.
Thank you for continuing the dream of your next vacation in Albena.
In this difficult situation for the tourist business, we thank you that you keep dreaming of your next vacation in Albena. We promise you that it will be unforgettable!
Similar articles