Hotel of the week - Gergana 4*
x
best price guarantee
no hidden fees
free cancellation*
Transfer Possibility
Book
Hotel of the week
Gergana 4*
Book now, pay latter
Where the sea meets the Baltata Nature Reserve
VIP beach area
A rich variety of dishes for every taste
The offer is valid for bookings made from 17.08.20 until 23.08.20 incl.
Gergana 4* – where the sea blends with the forest
Detailed information and photos
* Summary of all COVID-19 measures in the resort
Baltata and Hotel Gergana – one with Nature
Baltata is a magical place where you can go back to nature and rediscover it in a completely new way.
Imagine how you find a comfortable spot among the trees and in front of you, you see а squirrel family teaching a baby squirrel how to jump between the branches of the trees. Like in a fairy tale! Sounds unreal, but it isn't. In the area around hotel Gergana this scene has been seen by several of our guests.
Gift yourself this experience and much more by choosing an accommodation in hotel Gergana 4*.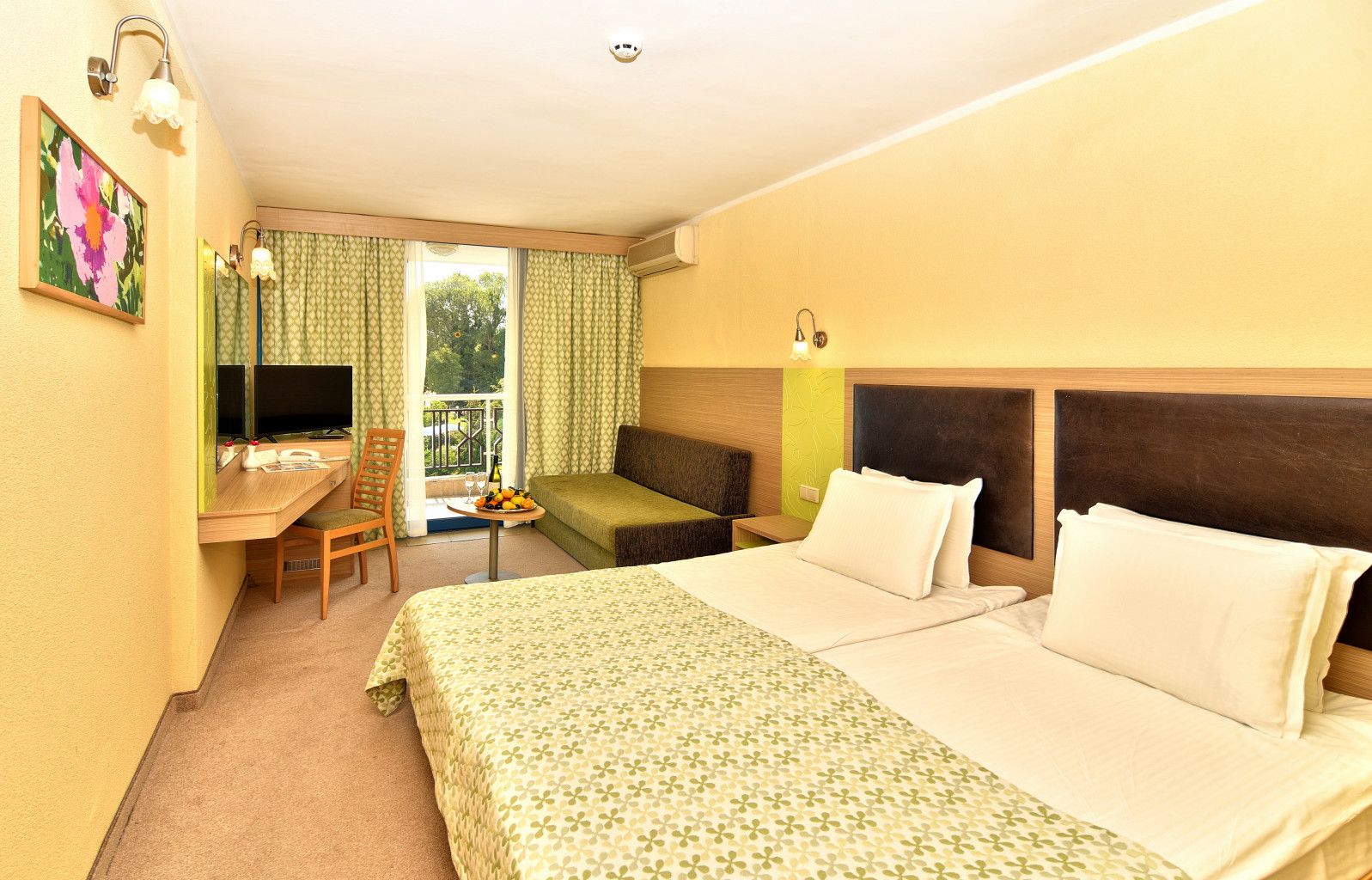 Check out our prices for a week's stay for 2 adults (+ 1 child for free) in a Double room with park view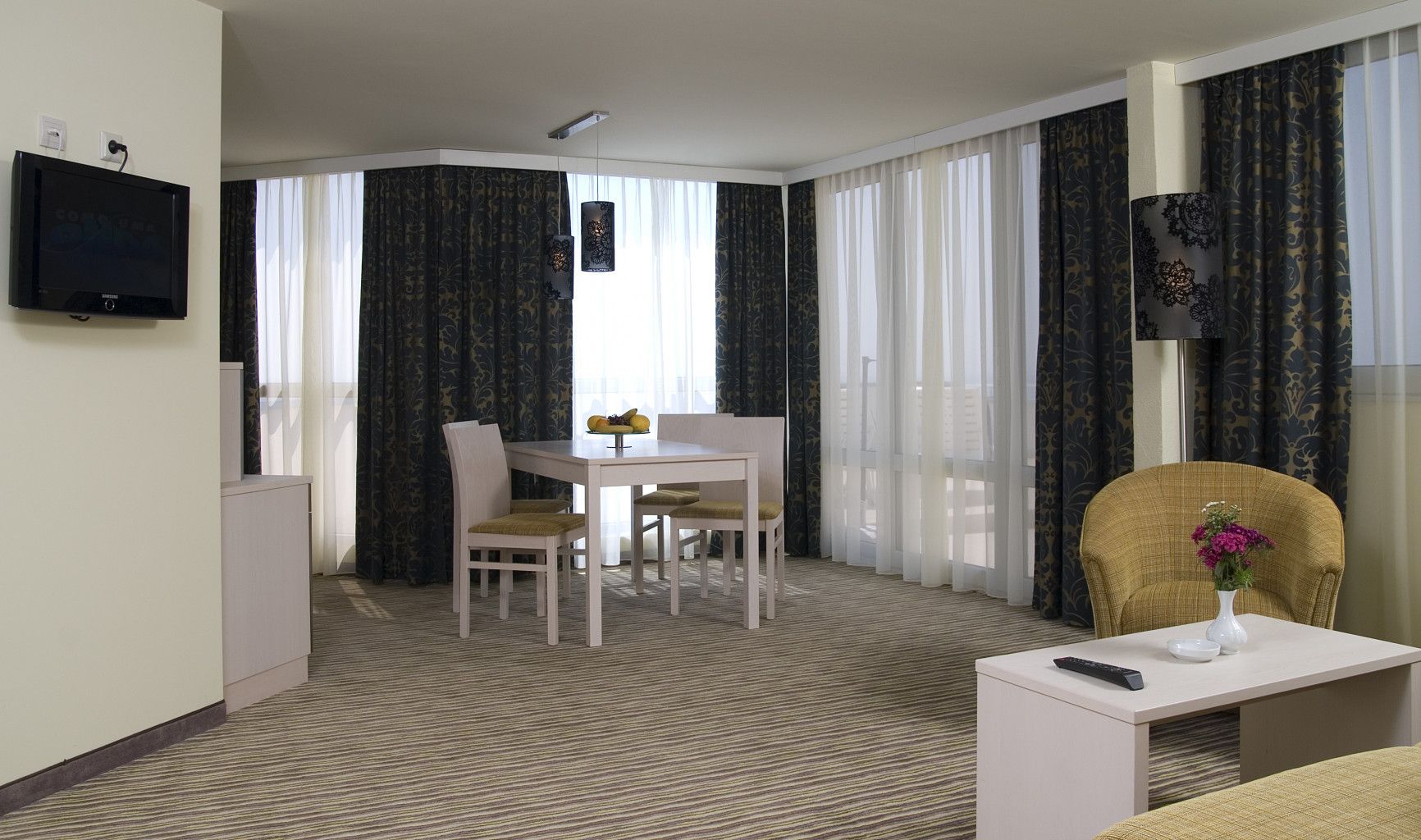 Or choose a spacious apartment for the whole family. Check out our prices for a week's stay for 4 adults in a Two-bedroom apartment:
Hotel Gergana 4* is part of the longer-stay discount offer
---
Aroma bath, glass of champagne and an incredible view
All that is possible in the luxuriously furnished studio with sea view. An amazing gift for the loved one. It also has a modern bathroom with a shower, soft fluffy duvets and luxury cosmetics.
You will find this spacious terrace so difficult to resist. A place where you can enjoy a refreshing cocktail, relax or enjoy the seascape.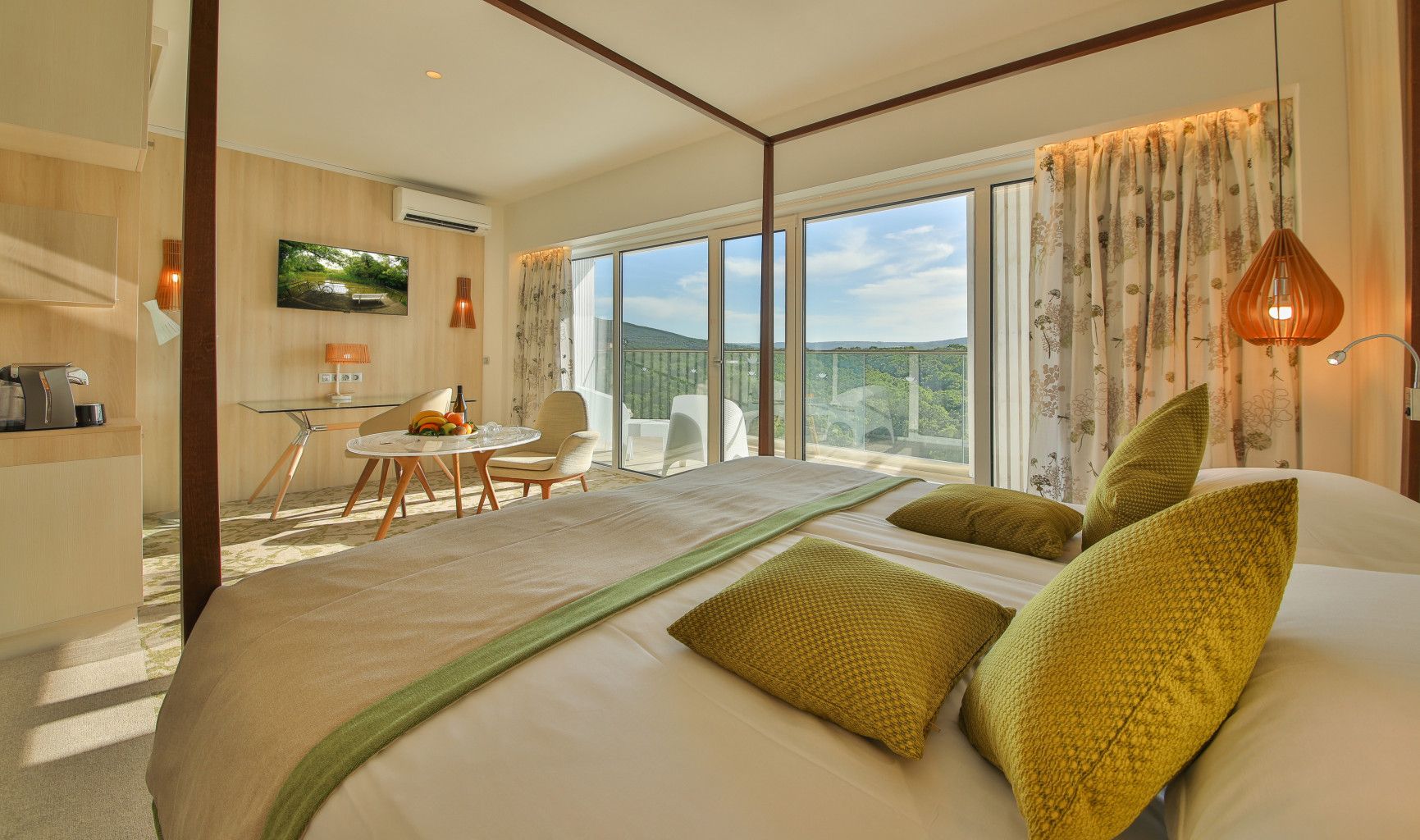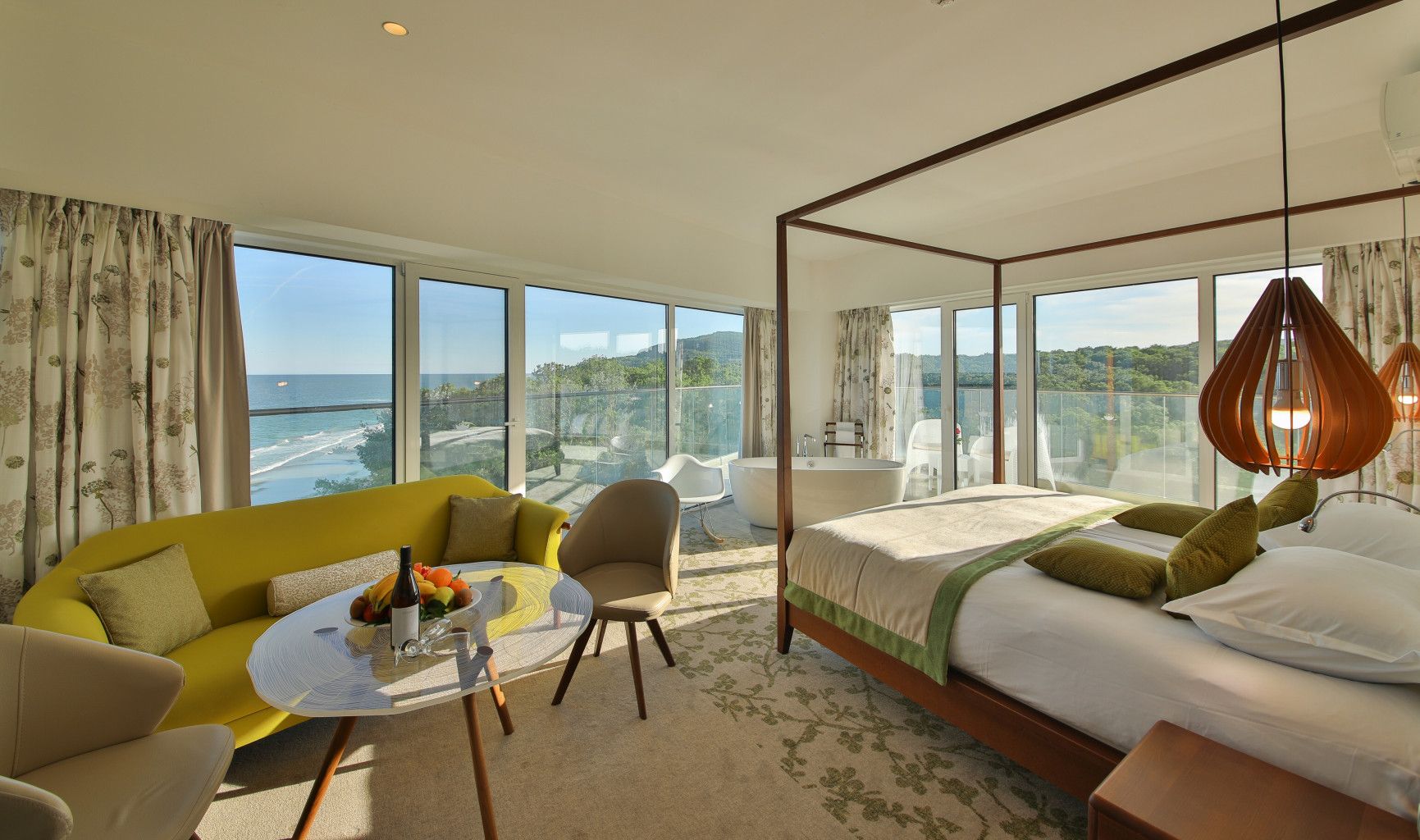 Check out our prices for a week's stay for 2 adults in a Suite with Sea View:
Check out our prices for a weekend's stay for 2 adults in a Suite with Sea View:
---
The offer includes:
Accommodation with a package, according the chosen offer
Sunshade and sunbeds on the beach and pool
Sport activities and entertainment: table tennis, squash, beach sports, petanque, beach library, chess and other games
Free Wi-Fi
Additional activities in Albena (additional payment):
Swimming school for children and adults Grand Swimming Trainers in inside mineral water pool
Tennis in Tennis Center Albena:
Individual lesson: 30 BGN
Individual 5 hours package: 150 BGN
Rent a bike: 5 BGN/hour
Ridding:
Ride on a Scottish pony (15 minutes): 15 BGN
Minigolf:
Adults: 8 BGN/hour
Child: 6 BGN/hour
Parking:
Parking fee according the internal regulation for traffic and parking in Albena
Combination of offers and discounts:
This offer is cumulative with Priority Club Albena;
This offer is NOT cumulative with other discounts and offer e.g. Early Bookings, PROMOcodes etc.
Payment:
Bookings should be paid in full before check in.
Cancellation:
Any prepaid amounts are non-refundable.
Similar articles